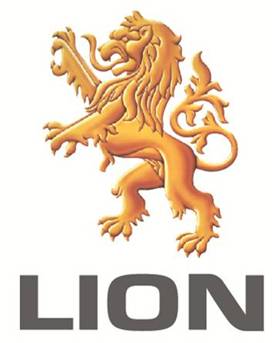 The Global Product Stewardship Council profiles the members that make it possible for us to help facilitate the development of effective product stewardship approaches. One of our first Sustaining Corporate members is Lion.
Lion is Australasia's largest food and beverage company, employing close to 8,000 people and delivering revenues in excess of $AU5.7 billion. Active on product stewardship in their industry, Lion maintains a leadership role by holding the positions of President of the Packaging Council of New Zealand, Chair of the New Zealand Glass Forum and sitting on the board of the Australian Packaging Council and Australian Food and Grocery Council 'Packaging Stewardship Forum'. Separately, through ministerial invitation, Lion represents industry on the New Zealand Environment Minister's 'Waste Advisory Board'.
David Carter, Director of Environmental Strategy & Sustainability, who led the decision, stated "Lion is very happy to become a Sustaining Corporate member of the Global Product Stewardship Council, which we hope will allow us to gain a broader understanding of what others around the world are achieving and be able to improve our Product Stewardship outcomes to world class."
"This approach is consistent with Lion's Sustainability Strategy. Sustainability at Lion is about how we do business. We cannot achieve our core purpose of bringing more sociability and wellbeing to our world, unless we act sustainably.
"We have a clear goal – to reduce our environmental footprint while we continue to grow. We have a strong record of investing to improve our environmental footprint over many years. We are committed to reducing greenhouse gas emissions, water usage and waste and to increasing the recycled material in our packaging and its recyclability. We are also committed to environmentally sustainable sourcing of inputs. We have put in place clear targets in each of these areas and we intend to be accountable to our people and external stakeholders as we endeavour to achieve
them. Specifically in the area of our products packaging we are focused on product stewardship that encompasses :-
• designing packaging that is more resource efficient and more recyclable;
• increasing the recovery and recycling of used packaging from households and away-from-home sources; and
• taking action to reduce the incidence and impacts of litter."