Consultation on Australia's Product Stewardship Act 2011
Posted by GlobalPSC on Member Profiles at 11:30 am, March 26th, 2018Comments
Australia's Department of the Environment and Energy is reviewing the Product Stewardship Act 2011 and is releasing a consultation paper (click here for an advance copy) to help inform the review.
In addition to releasing the consultation paper, the Department is supporting the GlobalPSC's International Stewardship Forum 4-5 April in Sydney. As part of delivering the Forum, the GlobalPSC is reflecting the Forum's sessions and exclusive, invitation-only Chatham House discussions in an Issues and Options Paper that will help inform the Department's review. Register now to be part of the debate and to help inform your own input into the future of product stewardship in Australia and changes to Australia's product stewardship framework.
The Department will hold public consultation forums in all state and territory capitals during May and June 2018, and the call for written submissions will close on 29 June. Information on the dates and venues for these forums will be published on the Department's website as they become available.
The Department commissioned an independent evaluation of the National Television and Computer Recycling Scheme in 2017. The evaluation report will be available on the Department's website this week.
The Department is also making minor amendments to the Product Stewardship (Televisions and Computers) Regulations 2011, to update settings relating to the estimation of weights of products imported and entering the waste stream each year.
Download the Consultation Paper here.
Register here for the International Stewardship Forum.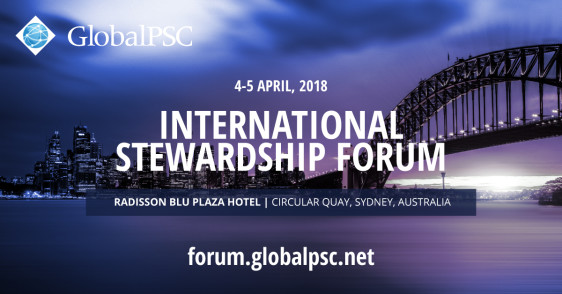 Tags:
#productstewardship
,
Asia Pacific
,
Australia
,
consultation
,
consultation paper
,
Department of the Environment and Energy
,
EPR
,
extended producer responsibility
,
Global Product Stewardship Council
,
GlobalPSC
,
International Stewardship Forum
,
product stewardship
,
Product Stewardship Act
,
Product Stewardship Act 2011
,
recycling