EU Launches New Green Growth Package and Amendments to Product-Specific Directives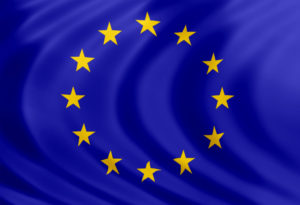 On 2 July 2014, the European Commission launched its Green Growth package. The aim is to link waste policy with resource efficiency through the "circular economy" to reduce resource consumption, maximise reuse and recycling, and improve security of supply and create jobs by reprocessing waste materials within Europe.
The Commission is now proposing a target of 70% recycling and preparation for reuse by 2030 and a ban on the landfilling of recyclable materials by 2025. The Commission is also proposing some aspirational targets – reducing food waste by 30% between 2017 and 2026, and ending the landfilling of recoverable waste by 2030. The Commission is proposing to replace overall recovery targets (recycling, energy recovery, etc.) under the Packaging and Packaging Waste Directive with overall and material-specific targets for recycling and preparation for reuse.
Member States must ensure that financial contributions into extended producer responsibility (EPR) schemes by producers "cover the entire cost of waste management, including separate collection and treatment, adequate information to waste holders, data gathering and reporting."  Producers must also "support litter prevention and clean-up initiatives."
An overview of the proposals and targets, led by GlobalPSC Foundation Members Perchards, is provided in the Knowledge Base available to GlobalPSC members under the Frameworks & Harmonisation tab. 
Tags:
#productstewardship
,
circular economy
,
EC
,
energy recovery
,
EPR
,
Europe
,
European Commission
,
extended producer responsibility
,
Green Growth
,
litter
,
material recovery
,
Packaging and Packaging Waste Directive
,
product stewardship
,
recycling
,
resource efficiency
,
reuse
,
waste policy