Free Webinar – Exploring the Circular Economy and how EPR Fits In
Posted by GlobalPSC on Events at 9:36 pm, June 13th, 2016Comments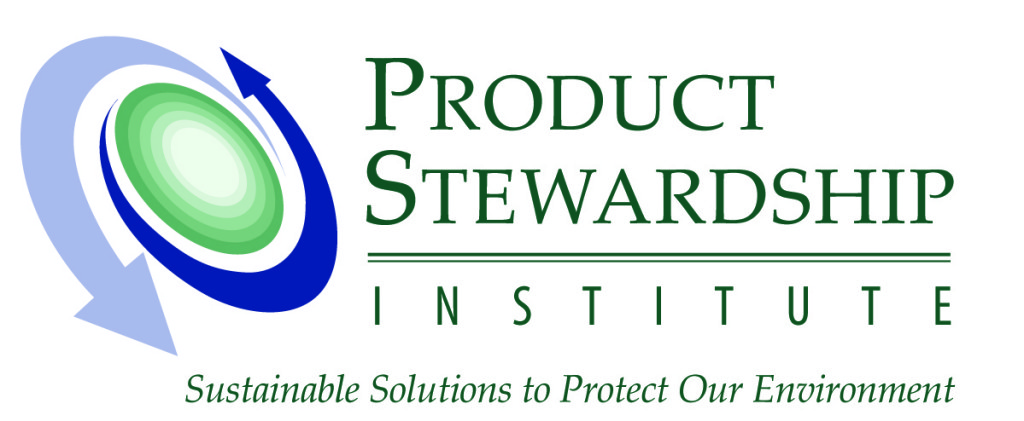 The Product Stewardship Institute and Global Product Stewardship Council are offering a free webinar on the Circular Economy and possible roles for extended producer responsibility (EPR).
 
6/14/2016
When:
Tuesday, June 14, 2016
10:30am – 12:00pm EST
Where:
Massachusetts
United States
Contact:
Suzy Whalen
suzy@productstewardship.us
6172368293

Online registration is available until: 14 June 2016 EST

« Go to Upcoming Event List
Exploring the Circular Economy and How EPR Fits inTuesday, June 14, 2016 (10:30 am -12:00 pm EST)

In December 2015, the European Commission announced its new Circular Economy Package, a plan to "end our reliance on the rubbish heap and turn waste into a resource." By incorporating eco-design, waste prevention, and reuse and recycling into business strategy, the European Commission hopes to save money, create jobs, and reduce greenhouse gas emissions throughout the continent. This PSI webinar will explore how the concept of the "circular economy" emerged, how it is different from concepts we're all familiar with – cradle to cradle, recycling, and zero waste – and why EPR schemes play such an important role in accomplishing the European Commission's goals. Those working closely to implement the Circular Economy Package will provide a status update and lay out next steps. Speakers will also offer concrete examples of the circular economy at work, including a deep dive into packaging EPR programs throughout Europe. Lastly, we will explore how we can translate these concepts, case studies, and plans to the U.S., joining Europe in their goal of simultaneously improving the environment and the economy.

Sponsored by:

  

Speakers:


Joachim Quoden

Managing Director, Extended Producer Responsibility Alliance (EXPRA)

Joachim Quoden studied law at the "Rheinische Friedrich-Wilhelms-Universität" in Bonn between 1987 and 1992 and served his legal internship in Bonn and Cologne from 1993 until 1995.In January 2001 he also became Secretary General of PRO EUROPE, the umbrella organisation of 35 packaging recovery organisations using the Green Dot trademark. Between April 2005 and February 2013, he was appointed as managing director of this organisation. Since April 2013 he is appointed as managing director of EXPRA – Extended Producer Responsibility Alliance – Inspiring Packaging Recycling, a new alliance of currently 23 non-profit packaging recovery organisations owned by obliged industry from 21 countries from Europe, Canada and Israel. Besides this, he has been working since June 1995 as independent German Lawyer specialized on international extended producer responsibility legislation.


Sascha Schuh

Managing Director, ASCON Resource Management Holding

Sascha Schuh is Managing Director of the ASCON Resource Management Holding GmbH. He studied Business Administration at the Universities of Cologne and Passau.After graduating in 1991, he became Executive Assistant at Der Grüne Punkt – Duales System Deutschland GmbH and acted as Head of the General Administration from 1992 to 1995. In 1995 Sascha Schuh became Head of Quality Management Sorting and Manager with full signing powers to the subsidiary of DSD GmbH, the German Society for Plastic Recycling DKR. He founded the ASCON Company for Waste and Secondary Raw Materials Consulting in 2000, and in 2008 the ELS European Lizenzierungs Systeme.

  

Sirpa Pietikäinen

Member, European Parliament

Sirpa Pietikäinen is a Finnish politician from the National Coalition Party and Member of the European Parliament in the EPP Group since 2008. She is a member of the Committee on Economic and Monetary Affairs (ECON) and the Delegation for relations with China, and is substitute member in the Committee on the Environment, Public Health and Food Safety (ENVI), the Committee on Women's Rights and Gender Equality (FEMM) and the Special Committee on Tax Rulings and Other Measures Similar in Nature or Effect (TAXE). In 2015, she was the European Parliament's Rapporteur on Resource efficiency: moving towards a circular economy, and is currently very active in the legislative process linked to the EU's new Circular Economy Package.Prior to the European Parliament, she was a Finnish Minister of Environment (1991-1995) and had an extensive career in the Finnish parliament where she worked from 1983 to 2003.

 

Marianne Muller

Policy Officer, Packaging Waste Directive, European Commission

Marianne Muller started her career at the European Commission in 1993 in the public procurement department of the Internal Marked Directorate General and became, among other things, responsible for questions relating to environmental considerations in public procurement. After finalising the 2001 Commission interpretative communication on the possibilities for integrating environmental considerations into public procurement, she moved to the Environment Directorate General in 2002.In the Environment Directorate General, Ms Muller became first responsible for issues relating to the Aarhus Convention and public access to environmental information, then for the European Environmental management and Audit System (EMAS) Regulation, and subsequently worked in the legal department of the Directorate General. As of March 2013, she is responsible for the Packaging and Packaging Waste Directive.


 

Scott Cassel (Moderator)

Chief Executive Officer, Product Stewardship Institute

Scott Cassel has over 30 years of experience tackling waste management issues in the public, private, and nonprofit sectors. Prior to founding the Product Stewardship Institute (PSI) in 2000, he served seven years as the Director of Waste Policy and Planning for the Massachusetts Executive Office of Environmental Affairs, where he developed and implemented solid and hazardous waste management policies and programs. Scott is a nationally renowned leader in the product stewardship movement and has experience across multiple product categories, including electronics, lamps, thermostats, pharmaceuticals, mattresses, packaging, and paint. As PSI's CEO, he developed the widely acclaimed facilitation process that the organization uses for stakeholder engagement and consensus-building—a process that resulted in the nation's first industry-run, government-mandated paint stewardship program.
Tags:
#circulareconomy
,
#productstewardship
,
ASCON
,
circular economy
,
EPR
,
European Commission
,
European Parliament
,
EXPRA
,
extended producer responsibility
,
Extended Producer Responsibility Alliance
,
Global Product Stewardship Council
,
GlobalPSC
,
instate
,
Joachim Quoden
,
Joachim Quoden Law Firm
,
Marianne Muller
,
PSI
,
Sascha Schuh
,
Scott Cassel
,
Sirpa Pietikäinen
,
webinar