GlobalPSC Corporate Member – 3R Group
Posted by GlobalPSC on Member Profiles at 8:06 am, November 29th, 2013Comments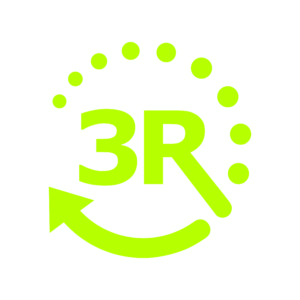 3R Group is a leader in the design, implementation and management of product stewardship programmes in New Zealand.  3R develops robust solutions for real world situations, turning waste into resource, problem into opportunity.
3R excel at industry collaboration, bringing together disparate views in competitive markets.  With extensive networks within government, international product stewardship, and the business community, including leadership roles within Sustainable Business Council NZ, 3R's reach far exceeds their size.
3R works closely with leading New Zealand and international companies, creating and managing effective and innovative solutions which help these organisations meet the demands of building sustainable businesses.
3R is programme manager for Agrecovery Rural Recycling, Resene PaintWise and Dulux Paint and Packaging Take Back Programme.
3R is project manager for Tyrewise.
Tags:
3R
,
3R Group Ltd
,
accredited
,
Adele Rose
,
Agrecovery
,
Agrecovery Rural Recycling
,
agriculture
,
Asia Pacific
,
chemical containers
,
Dulux
,
Dulux Paint and Packaging Take Back Programme
,
Global Product Stewardship Council
,
GlobalPSC
,
Graeme Norton
,
member profile
,
members
,
New Zealand
,
paint
,
producer responsibility
,
product stewardship
,
Resene Paintwise
,
Sustainable Business Council NZ
,
tires
,
tyres
,
Tyrewise