GlobalPSC Corporate Member – Encorp Pacific (Canada)
Posted by GlobalPSC on Member Profiles at 5:25 pm, December 10th, 2013Comments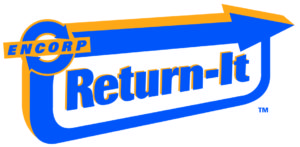 Encorp Pacific (Canada) is a federally incorporated, not-for-profit product stewardship corporation whose mandate is to develop, manage and improve systems to recover used packaging and end-of-life products from consumers and ensure that they are properly recycled and not landfilled or incinerated.
Encorp's primary business is managing the beverage container return system in British Columbia, Canada, but it is also the stewardship service provider to the electronics industry, and its network of over 170 licensed depots provides consumer access for numerous other stewardship programs in the province.
Encorp operates on several key principles:
To develop and operate a system which provides consumer-friendly and cost-effective service throughout the province
To manage the system efficiently so as to have the lowest impact on consumer shelf prices
To run a cost-based system in which each product type pays its own expenses with no cross-subsidization from other products or companies
To divert used products from landfill and incineration
To maximize the value of the recovered commodities
To treat all brand owners equitably
For more details, please view their online annual report.
Tags:
#productstewardship
,
annual report
,
annual reporting
,
beverage containers
,
brand owners
,
brands
,
British Columbia
,
Canada
,
commodities
,
commodity
,
consumer-friendly
,
Corporate Member
,
cost-effective
,
cross-subsidization
,
depots
,
diversion
,
e-waste
,
electronics
,
Encorp
,
Encorp Pacific
,
Global Product Stewardship Council
,
GlobalPSC
,
incineration
,
landfill
,
member profile
,
members
,
North America
,
Packaging
,
producer responsibility
,
product stewardship
,
recycling
,
WEEE