GlobalPSC Corporate Member – PaintCare
Posted by GlobalPSC on Member Profiles at 9:18 pm, September 1st, 2013Comments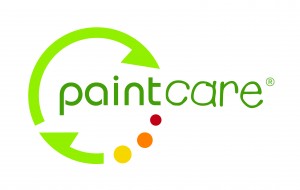 PaintCare Inc. is a non-profit organization based in Washington, DC, working to provide environmentally sound and cost-effective paint recycling programs in states with paint stewardship laws.
The organization was created by the American Coatings Association (ACA), a membership-based trade association for the paint industry.
ACA, working with state and local government, developed the model paint stewardship legislation that was first passed in Oregon in 2009. This legislation provided for an industry-led pilot program to manage postconsumer (leftover) paint. PaintCare has similar programs in California and Connecticut and is planning programs in Rhode Island, Vermont, Minnesota, Maine and Colorado. Legislation is expected to be introduced in several other states in the next few years.
In states with PaintCare, many new paint drop-off locations are established, mostly at paint retailers who volunteer to take back paint. These retailers take back paint during regular business hours making paint recycling and disposal much more convenient for the public. Operating costs are funded through an assessment (fee per container) on sales of paint in each state. The paint manufacturing industry supports the laws because they enable the paint industry to implement a while providing a level playing field among manufacturers and retailers. These laws also provide a sustainable financing system and an anti-trust exemption for activities pursuant to the program. To find out more about PaintCare, please visit the PaintCare website.
Tags:
#productstewardship
,
ACA
,
American Coatings Association
,
anti-trust
,
assessment
,
California
,
collection
,
Connecticut
,
Corporate Member
,
drop-off
,
extended producer responsibility
,
fee
,
financing
,
Global Product Stewardship Council
,
GlobalPSC
,
industry-led
,
legislation
,
local government
,
Maine
,
member profile
,
members
,
Minnesota
,
North America
,
Oregon
,
paint
,
PaintCare
,
PaintCare Inc.
,
postconsumer
,
producer responsibility
,
product stewardship
,
recycling
,
retail
,
retailers
,
Rhode Island
,
state government
,
USA
,
Vermont
,
Washington DC
,
waste