GlobalPSC Member Profile – Plasback
Posted by GlobalPSC on Member Profiles at 6:10 pm, August 21st, 2012Comments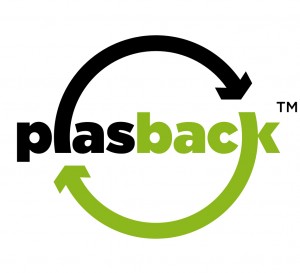 We are pleased to announce the latest Corporate Member of the Global Product Stewardship Council, Plasback.
Tapex are a Sydney-based plastics manufacturer and a major supplier of fodder conservation plastic to the rural sector in Australia and New Zealand.
Tapex are committed to successfully manage for a better environment, add business value through sustainable practices and to accepting producer responsibility for their products even after they leave Tapex's premises.
In 2006, Tapex (through its subsidiary Agpac) launched a voluntary product stewardship program for silage wrap in New Zealand. The scheme now collects over 1000 tonnes a year of plastics for reprocessing.
In 2010 Tapex launched the Plasback product stewardship program in Australia and the New Zealand program was rebranded Plasback.
In April 2010 Plasback became the first government accredited rural product stewardship scheme in New Zealand.
Plasback in both countries collects and recycles a range of farm plastics, not just their own but all brands. They can achieve this through the support of government, industry and the rural community.
Tapex are a participant in the NSW government Sustainability Advantage program and the PACIA (Plastics and Chemicals Industries Association) Sustainability Leadership Framework.
www.plasback.co.nz      www.plasback.com.au
Tags:
accredited
,
agriculture
,
Australia
,
Corporate Member
,
fodder conservation
,
Global Product Stewardship Council
,
GlobalPSC
,
members
,
New Zealand
,
PACIA
,
Plasback
,
plastics
,
Plastics and Chemicals Industries Association
,
producer responsibility
,
product stewardship
,
rural
,
silage wrap
,
Sustainabilty Advantage
,
Tapex