GlobalPSC News – June 2016
Posted by GlobalPSC on Uncategorized at 11:59 am, June 30th, 2016Comments
Updated OECD Guidelines on Extended Producer Responsibility

The OECD recently released a 2016 update to their guidance manual for governments on extended producer responsibility (EPR). The GlobalPSC and Product Stewardship Institute recently presented a webinar on the new guidelines featuring Peter Börkey, team leader for resource productivity and waste at the OECD, and Reid Lifset, a researcher on international EPR programs from Yale University. Thanks to support from the OECD, the webinar could be made available free of charge to participants.
New GlobalPSC Member – Valoryza
Based in Santiago, Chile, Valoryza Environmental Advisors offer strategic advice and expertise to cost-effectively support compliance with extended producer responsibility (EPR), by way of product stewardship programs to producers and organizations that are affected by environmental regulations.
As a regional expert with access to a global best practice network, Valoryza assists local and foreign companies in navigating through and succeeding within Latin American waste management regulatory systems and frameworks.
Key services include, but not are limited to, those listed below.
Offering representation and consultancy services to:
Chilean industries seeking to participate in the elaboration and detailed design of the EPR systems.
International companies with obligations under the EPR and other environmental regulations.
Strategic advice:
Design, implementation and administration of waste management systems under EPR regulations.
Cost-effective management of product impacts, in line with product stewardship requirements.
Elaboration of Strategic Plans to help guide companies as they face new challenges related to new and more demanding environmental regulations.
Solution design, implementation and management for:
Source separation, collection, packaging, processing and re-use of all types of waste.
Waste management aimed at recovery services to ensure the fulfillment of business sustainability goals and environmental commitments with both local and national authorities.
Valoryza consultants have extensive experience in conducting investigation, research studies, audits, assessments and developing strategic forecasts to support clients in meeting their obligations regarding manufacturing, waste management, sorting, transport and final disposal in the most responsible and cost-effective way.
If you represent a business with opportunities related to EPR, waste management or other environmental matters in Latin America, Valoryza is available to help.
Contact:
Rodrigo Leiva Neumann
General Manager
+56 9 72143053
Rodrigo.leiva@valoryza.com
New GlobalPSC Corporate Member – TIC Mattress Recycling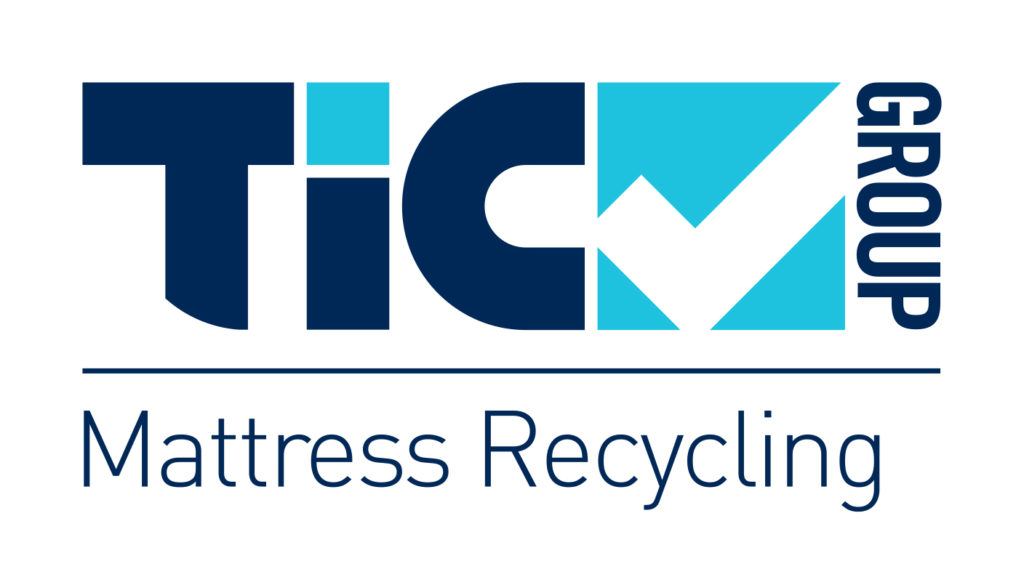 TIC Mattress Recycling employs world's best practice to provide sustainable end-of-life mattress recycling. TIC services local governments and mattress retailers to provide high levels of resource recovery.
The company commenced operations in 2013 and has built Australia's first automated mattress deconstruction facility based on European technology that it has developed further and is now marketing globally.
TIC's processes ensure maximum resource recovery and environmental controls while minimizing handling and exposure to safety risks.
The company is working closely with mattress manufacturers, retailers, local government and other stakeholders to develop a mattress product stewardship program for Australia. TIC is committed to working with others to establish a mattress stewardship program that shifts costs from local government, encourages innovation, increases resource recovery and is transparent and accountable.
In an industry that has been dogged by poor practices, low resource recovery and boom and bust cycles, TIC Mattress Recycling heralds a new era of advanced and sustainable mattress recycling.
TIC Mattress Recycling is part of the TIC Group. Further details can be found here.
Guest Blog – Addressing the Challenges of Measuring Recycling Performance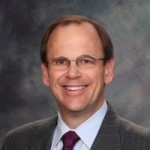 The Global Product Stewardship Council periodically invites thought leaders on product stewardship and producer responsibility to contribute guest blogs. Our guest blogger for this post is Carl Smith, President and CEO of Call2Recycle, Inc.
Prior to becoming the head of a non-profit 12 years ago, I had spent most of my career with big for-profit companies where we measured everything. These measures provided continuous feedback on what was working and what needed to be fixed (or stopped). Upon arriving in the non-profit, product stewardship world, I noted that much less was measured and that organizational performance metrics were at best elusive.
One of the biggest frustrations we have is how to accurately assess the performance of our battery recycling efforts. The recycling field has typically relied on "diversion rates" as a measure; specific to battery collection and recycling, the more specific "collection rate" measure is typically used. As has been defined by the EU, battery collection rate is defined by the amount recycled in a year divided by the average annual sales of batteries for the previous three years. Like "diversion rates", a "collection rate" is expressed as a percentage.
Traditionally, the focus of the Call2Recycle® program in the US has been on collecting and recycling rechargeable batteries. For a variety of reasons, this 'typical' approach to measuring our performance simply didn't make sense.
First, fairly soon after I took this position, it became clear that rechargeable battery companies simply do not know what their consumer battery sales are into any specific jurisdiction. There are simply too many channels, applications and value chains to even estimate sales. For a very simple example, let's look at how a big retailer like Walmart operates in the US. It purchases in vast quantities directly from a manufacturing facility in Asia. The facility transports via container ship to a West Coast port where they are then trucked to a distribution facility in a Midwestern state. Given the North American Fair Trade Agreement (NAFTA), units could also be shipped to distribution centers in Canada and Mexico. Those distributions centers then fulfill store orders on a 'just in time' basis. So if you asked the manufacturer how many batteries it has sold in, for instance, the state of Vermont, it won't know. It sold to Walmart and where they actually appeared in the US market is a mystery to them.
Second, the rechargeable batteries we're collecting today are likely 5, 10 or even 20 years old. On average, they were certainly not sold during the three-year window that a typical collection rate calculation would measure. A related issue to this is the general inclination that consumers "hoard" electronics and batteries long after their useful life. How many old cellphones do you have sitting in a drawer? When is the last time you used your first power tool?
These issues are particularly difficult for rechargeable batteries which generally last longer than primary batteries, are hoarded more (with the products they power) and are sold through much more complex value chains. So the conventional approach to assessing our performance using a collection rate just didn't work.
We commissioned a study to see if we could develop a methodology that was repeatable, credible and defensible that would provide us more insight into this issue. When we started the study, we focused on two stages:,
develop a way of accurately measuring battery sales; and
adjust sales for the lifespan of the batteries.
The more we immersed ourselves into this subject, a third issue emerged that was in the initial research requirements.
Increasingly, rechargeable batteries are designed so that they cannot be easily removed by the consumer, which generally means that they are not typically available to be recycled. Cellphones, tablets and laptops are the most obvious examples of this. But how about electric toothbrushes and cordless shavers? Even when the host product is recycled by, let's say, an electronics recycler, the batteries are not typically the material most coveted in the process. Therefore, even if they are technically recycled with the host product, the process has not often been optimized to reclaim the precious material in the battery.
We maintain that embedded batteries are not generally available for collection by a battery stewardship program and should be excluded from the calculation of "collection rate". So we added a third stage of this research: adjust sales downward by the amount of embedded batteries in order to determine an accurate assessment of the amount of batteries truly available for collection.
The outcome of this research – the paper available via this link– shows our results. It gives us a new denominator called "available for collection" that would replace the EU standards of the average of the last three years' sales. In the end, we now say:
Collection Rate = Batteries Collected / Sales (Lifespan) – Embedded Batteries
In addition to the important data generated through this research, we came away with four important observations consistent with the conversation above:
For primary batteries, battery sales from "bricks and mortar" retail locations are less and less of the total market. There are many more diverse channels for batteries to enter the marketplace including, in particular, on-line markets.
A new method for measuring collection rates is needed for rechargeable batteries to measure collection performance. Such a method must meaningfully capture longer battery and product lifecycles and increases in embedded batteries.
While some but not all of the products that rechargeable batteries power are managed through other stewardship programs, they are generally getting "lost" in tracking performance.
It is imperative that collection programs incorporate long product lifecycles into their funding models, as batteries remain in market long after they are sold.
The last point is notable. Most battery stewardship programs charge stewards based on sales into the market. However, there may be a 20-year lag time between when steward fees are paid on a sale and when we incur the cost to collect and recycle the battery from that sale. This puts a strain on funding models that are often forced to minimize reserves that might take care of the long-term "tail" associated with rechargeable batteries.
In the end, we felt we "moved the needle" on creating a better way to measure performance. We also added to the conversation on the issues associated with battery collection and recycling. But we don't believe we've totally solved the challenges, hopefully giving others the opportunity to contribute to this discussion.
The views expressed do not necessarily reflect those of the Global Product Stewardship Council.  
Carl E. Smith is President and CEO of Call2Recycle, Inc., North America's leading product stewardship organization. With more than 35 years' experience in environmental issues, program development, advocacy, corporate communications and technology, Carl is a nationally and internationally recognized spokesperson and leader in the corporate responsibility, sustainability and product stewardship arena. Carl leads the Atlanta-based non-for-profit organization in its efforts to help preserve the environment through responsible recycling of batteries among other products. Carl is also a GlobalPSC Executive Committee member and our Treasurer.
Events Update
The Global Product Stewardship Council is presenting at the following event: