GlobalPSC Sustaining Corporate Member – TechCollect
Posted by GlobalPSC on Member Profiles at 9:29 am, July 30th, 2013Comments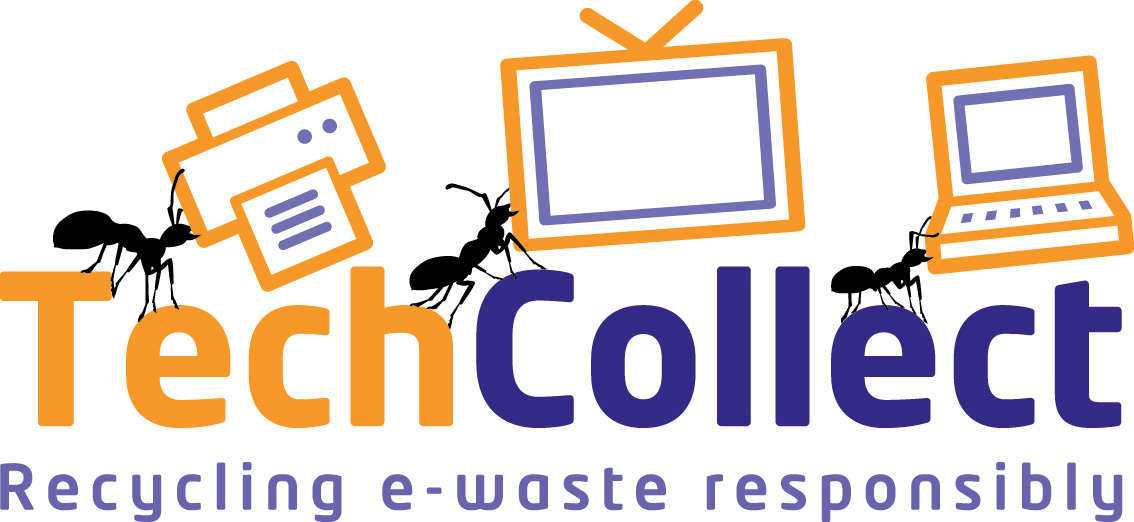 TechCollect is an Australia-wide recycling service for old computer and accessories, printers and TVs. It is part of a big effort by industry and the Australian government to reduce the amount of electronic waste that goes into landfill through the National Television and Computer Recycling Scheme.
TechCollect is funded by some of the world's leading technology importers and manufacturers, and was set up by the Australia and New Zealand Recycling Platform Limited (ANZRP), the only not-for-profit e-waste recycling service approved by the government under the Scheme.
Some key outcomes under the Scheme include:
Give all Australians reasonable access to an e-waste collection service by December 2013;
Increase recycling of e-waste diverted from landfill from 10-17% to 30% in the first year;
Aim to increase recycling of e-waste to 80% by the year 2021–2022; and
Ensure that 90% of raw materials are recovered during the recycling process for reuse.
The TechCollect program provides the Australian community with services that enable them to safely dispose of their e-waste and have it recycled for free.
ANZRP is required to collect and recycle a specific volume of e-waste each financial year and provide 'reasonable access' to e-waste collection services across Australia, as defined by regulation. The target is calculated from the volume to be recycled (liability) for the scheme based on the number of televisions and computers and their peripherals that are manufactured and imported in Australia each year. ANZRP's volume is then determined from this and is based on the volume imported and manufactured by its members (as liable parties). As at 30 June 2014, ANZRP had successfully met its volume and 'reasonable access' targets for the second year of the scheme.
Liable parties may also run their own recycling programs – known as Individual Producer Responsibility programs (IPR). The volume of e-waste recycled from these programs is reported through the ANZRP/TechCollect. The volume from the IPR counts towards the volume of e-waste TechCollect must collect and recycle.
TechCollect ensures its recycling standards focus on keeping old technology out of landfill in Australia and overseas, and protecting the health and safety of workers.
All products collected by TechCollect are recycled. They are broken down in Australia into their individual parts and materials. The components and materials are then processed so that the valuable resources can be recovered and reused when manufacturing new products.
ANZRP evolved from the joint work of the AIIA Environmental Special Interest Group (ESIG) members being 13 major IT brands and the PSA (Product Stewardship Association formed by CESA) representing the major TV brands. This group representing industry played a significant role in the formation of the Product Stewardship Act and Regulations and in the development of the Interim Industry Standard.  ANZRP's establishment has been funded by the AIIA ESIG members and has their full support.
Tags:
AIIA
,
ANZRP
,
Asia Pacific
,
Australia
,
Australia and New Zealand Recycling Platform
,
CESA
,
computer
,
e-waste
,
electronics
,
Environmental Special Interest Group
,
ESIG
,
Global Product Stewardship Council
,
GlobalPSC
,
individual producer responsibility
,
Interim Industry Standard
,
landfill
,
member profile
,
members
,
National Television and Computer Recycling Scheme
,
New Zealand
,
not-for-profit
,
printers
,
producer responsibility
,
product stewardship
,
Product Stewardship Act
,
Product Stewardship Association
,
PSA
,
reasonable access
,
recycling
,
Sustaining Corporate member
,
TechCollect
,
television