Guest Blog – ACA and PaintCare: Driving a Post-Consumer Paint Solution
Posted by GlobalPSC on Guest Blogs at 7:24 pm, September 23rd, 2014Comments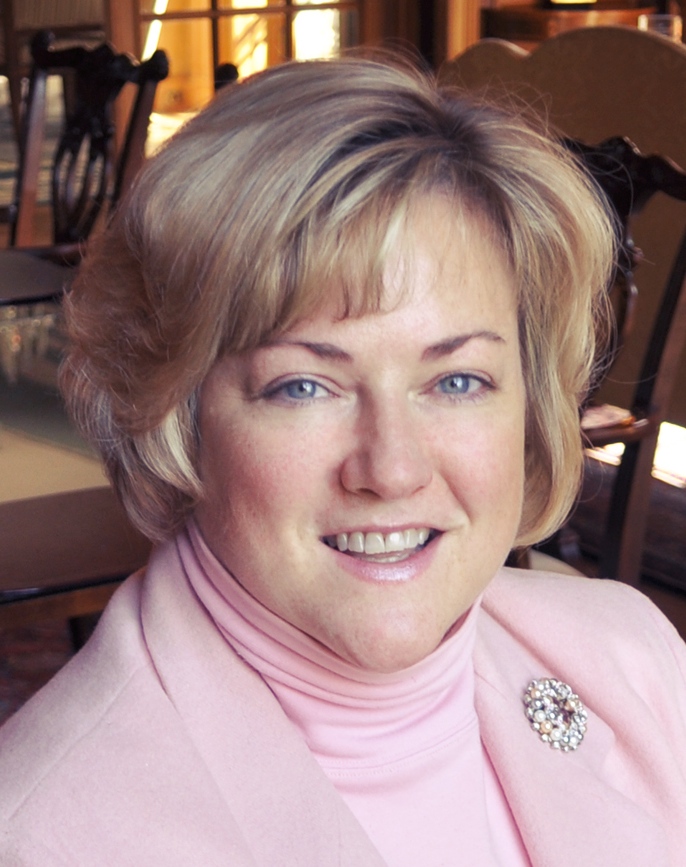 The Global Product Stewardship Council periodically invites thought leaders on product stewardship and producer responsibility to contribute guest blogs. Our guest blogger for this post is Alison Keane, Vice President for Government Affairs with the American Coatings Association. She is also the General Counsel and Corporate Secretary for the Association's PaintCare product stewardship organization.
Alison has been an active participant and speaker at Global Product Stewardship Council events, including the GlobalPSC's International Product Stewardship Summit and Priority Product Stewardship Workshop. 
Today's paints offer consumers the aesthetic value they seek, as well as the protective properties necessary to safeguard their valuable assets. Additionally, environmental consciousness has pushed coatings technology toward creating more eco-friendly, sustainable products. The results are safer and easier to use paints that deliver top quality aesthetics and protection.
Despite its many valuable uses, paint – when disposed of – is often the largest volume product collected by municipal household hazardous waste (HHW) programs: an estimated 10 percent of the more than 650 million gallons of architectural paint (paint used to coat the interior and exterior of houses and other structures) sold each year in the United States goes unused. Much, if not most of this is latex – which is considered "non-hazardous" according to U.S. Environmental Protection Agency (EPA) testing protocols. This paint is typically managed along with other products in HHW programs as a hazardous waste, which can be very costly. In addition, management of latex paint poses a challenge for many municipalities and counties because liquid latex paint cannot be disposed of as "mixed municipal solid waste" in the regular waste stream. However, latex paint has potential for recycling and diversion from landfills, and as such, the paint industry favors not regarding leftover paint as waste but rather as a resource that is meant to be completely used or reused.
Yet, while leftover paint can be captured for reuse, recycling, energy recovery or safe disposal, doing so requires public awareness and a convenient and effective local collection system. Many municipal, locally operated HHW programs have been collecting paint for many years; however, as paint collection is expensive, many have discontinued collecting latex, instead directing the consumer to dry and dispose of it through their regular garbage. With continuing budget constraints, this is a trend that is gaining acceptance. Simply put, post-consumer paint collection is currently beyond the capacity of, and budgets for, many local governments.
Thus, the paint industry supports and has championed an extended producer responsibility (EPR) or product stewardship approach, an approach that is increasingly being implemented in the United States and in other countries for other products. Product stewardship is a principle that directs all participants involved in the life cycle of a product to take shared responsibility for the impacts to human health and the natural environment that result from the production, use, and end-of-life management of the product. EPR principles assert that it is in the best interests of state and local governments that manufacturers manage environmentally sound and cost-effective end-of-life stewardship programs for their products. These terms, EPR and product stewardship – often used interchangeably – allow a reduction of overall system costs by privatizing the end-of-life management for products and shifting the cost burden from rate and tax payers to users and producers of the products. All participants in the life-cycle of a product have a role to play – manufacturers, retailers, consumers, and government. However, if producers are going to have the primary responsibility for the end-of-life management of their products, they must be given the ability to develop, own and operate the programs – and not simply be forced to fund current programs.
The American Coatings Association (ACA), after more than five years of promoting a model solution for post-consumer paint management, was instrumental in securing passage of the first-ever paint product stewardship law in the United States in the state of Oregon in July 2009. Since then, parallel legislation has been enacted in California, Connecticut, Rhode Island, Vermont, Minnesota, Maine, and Colorado. ACA has created a new 501(c)(3) organization – PaintCare® – to run the program, which directs an industry-led end-of-life management program for post-consumer architectural paint; that is, both oil-based and latex paint used for the interior and exterior of buildings that are sold in containers of five gallons or less. This model solution was developed as part of an agreement with federal, state and local government stakeholders.
The PaintCare® program institutes a true product stewardship model that ensures environmentally sensitive end-of-life management for leftover paint, while relieving local and state governments of their economic burden, without creating new, expensive local or state-run programs.
Model legislation was crafted through a dialogue facilitated by the Product Stewardship Institute, a sister organization and member of the Global Product Stewardship Council. The legislation was crafted to ensure that there would not be any free-riders (all producers must participate) and to establish a sustainable financing system. The financing system is termed a "paint stewardship assessment". The law defines this as "the amount added to the purchase price of architectural paint sold in [the state] necessary to cover the cost of collecting, transporting and processing the post-consumer architectural paint managed through a statewide architectural paint stewardship program". This assessment is paid to PaintCare® by producers for all architectural paint sold in states where the program is operating and is then uniformly added to the final retail price of paint in order to ensure adequate funding for the program and a level playing field for all producers and retailers.
In addition to using the funding for the operational aspects of the program – collection, transportation and processing – the funding also is used for administrative costs. These costs include submittal of a comprehensive plan to the state agency in charge of oversight as well as an annual report on the progress of the program. In addition, PaintCare® financing is used to educate consumers about the issue, including reducing post-consumer paint waste, collection and recycling opportunities and how the program is financed. Education and outreach on purchasing the right amount, using it up and recycling the rest is paramount to the program; if we can reduce the waste paint generation in the first place, we can save valuable resources and reduce the costs of the program over time. Identifying and supporting recycling efforts – leftover paint back into paint or other products – is also part of the program's goals.
As mentioned above, eight states have enacted legislation to establish the PaintCare® program and it is important to mention that these laws have been consistent across the states. A primary purpose of the industry's pro-action on the issue was to ensure that the industry would not be facing 50 different state solutions to the issue, but rather one nationally coordinated approach. PaintCare® has had remarkable success in just its first four years. In fact, the Oregon program was only intended to be a four-year pilot, but due to its incontrovertible success, the PaintCare® program was made permanent by law last year.
All in all, PaintCare® has over 1,000 collection sites for post-consumer paint in the 5 states currently operating and has collected and recycled in excess of 2 million gallons of paint. An ancillary benefit is the container recycling that has also been realized by the program with over 700 tons of plastic and metal cans having been recycled through the program. These numbers will only continue to grow as existing programs expand, Minnesota, Maine and Colorado begin implementation over the next year and new states come on board.
PaintCare® is a win-win, and state and local governments are carefully tracking the success of PaintCare®'s program throughout the states in which it is operating with an eye toward adopting the program. Other countries such as Australia, the UK, and Brazil are interested in the model. While ACA and PaintCare® owe much to our counterpart in Canada, Product Care, we are committed to growing to be the best, most effective program for paint stewardship on the globe!
For more information about PaintCare®, please visit www.PaintCare.org, or contact ACA's Alison Keane (akeane@paint.org) or PaintCare®'s Marjaneh Zarrehparvar (mzarrehparvar@paint.org) at (202) 462-6272.
The views expressed do not necessarily reflect those of the Global Product Stewardship Council.
Alison Keane is an environmental attorney with 20 years' experience in both the private and governmental sectors. She is currently the Vice President for Government Affairs with the American Coatings Association, responsible for the Association's advocacy activities on behalf of paint and coating manufacturers in the US. She is also the General Counsel and Corporate Secretary for the Association's PaintCare product stewardship organization. Other employment experience includes the Environmental Protection Agency's Headquarters office, the Maryland State Senate and private practice. Alison has her BA in Biology from St. Mary's College of Maryland and her JD from Golden Gate University in San Francisco. She is admitted to the practice of law in both Maryland and the District of Columbia.
Tags:
#productstewardship
,
Alison Keane
,
American Coatings Association
,
architectural paint
,
California
,
Colorado
,
Connecticut
,
diversion
,
EPR
,
extended producer responsibility
,
finance
,
Global Product Stewardship Council
,
GlobalPSC
,
guest blog
,
HHW
,
household hazardous waste
,
Maine
,
Minnesota
,
North
,
Oregon
,
paint
,
paint stewardship assessment
,
PaintCare
,
Product Care
,
Product Care Association
,
product stewardship
,
Product Stewardship Institute
,
PSI
,
recycling
,
Rhode Island
,
trade paint
,
U.S.
,
U.S. Environmental Protection Agency
,
United States
,
USA
,
Vermont