Guest Blog – Dutch Sustainability Plans for Packaging
Posted by GlobalPSC on Guest Blogs at 1:24 pm, August 13th, 2015Comments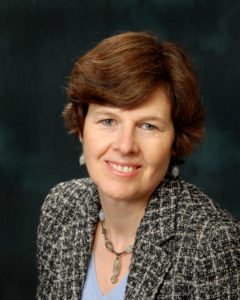 The Global Product Stewardship Council periodically invites thought leaders on product stewardship and producer responsibility to contribute guest blogs. Our guest blogger for this post is Gill Bevington, Policy Analyst, Packaging for Perchards.
The packaging sustainability institute, KIDV, KIDV has published an overview in English about the progress of the sustainability plans which industry undertook to develop as part of its commitments in the Framework Agreement on Packaging.
KIDV reports that sectoral sustainability plans covering 80% of the weight of packaging on the market have now been submitted. This first set of plans sets out objectives and measures to achieve them by 2018 and further plans will be developed with objectives for 2022.
Since the Framework Agreement was signed, the Packaging Decree has been revised. The revised Decree, which was adopted in 2014, gives the Minister powers to impose statutory sustainability requirements on packaging. These new powers are seen as fall back powers if the plans now being developed do not deliver the results the Dutch authorities are hoping for. It is important therefore that Dutch industry supports and implements the plans.
KIDV's methodology for the plans is to identify the front runners in each sector, and then aim to bring all companies in that sector up to the same level. Targets for the sector are based on the best in class. The plans were assessed by an independent review committee established by KIDV and consisting of four experts from different universities.
As KIDV's approach was innovative, it was challenging to get the sectors involved in the development of the plans. Some showed reluctance at first, comments KIDV, but because the approach was unfamiliar, not through lack of interest. KIDV warns that the process will take time, depending on the level of investment needed to implement the plans and because the scientific knowledge needed to set targets was not available in all cases.
Each sectoral plan sets out the measures to be taken by producers in order to increase the sustainability of product-pack combinations within their sector, both measures to be taken by 2018 and then by 2022. Each sector is responsible for implementing its plan. The focus is currently on the product-pack combinations with the greatest potential environmental benefit.
The first plans to be developed cover the fruit and vegetables, food (including animal feed) and e-commerce sectors. A sub-plan for rPET 2018-2022 has been submitted by the Dutch association for soft drinks, waters and juices.
The main focus of the first plans to be submitted is:
greater use of sustainably managed and certified raw materials, such as FSC;
increase in the proportion of secondary raw materials in packaging, such as in plastic bottles and pots, tubs and trays (PTT)s;
decrease in the quantity of materials used, through optimisation and source reduction;
increasing the recyclability of packaging, through the use of mono-materials;
use of recycling logos on packaging to enable consumers to sort their packaging better.
There is nothing new about policy-makers encouraging producers to improve the environmental performance of their packaging. Industry bodies throughout Europe have for years published good practice examples of optimised packaging, including source reduction, improved recyclability etc, which aim both to encourage other producers and to demonstrate to policy-makers the efforts being made.
It has always been up to each producer to decide whether and how to optimise its packaging. Even in countries like Belgium and Spain, where producers have to submit prevention plans to the authorities, the producers set their own targets in their plans. But the new Dutch approach is different – it seeks to identify which are the best product-pack combinations in a sector under different headings and then to bring all producers in that sector up to that standard. With the threat of legislation if the plans do not yield as much as expected, sectoral trade associations will be working hard to encourage their members to participate in the process.
But it raises some questions:
What happens if the front runner is in that enviable position because of a unique set of circumstances which other producers in the sector cannot emulate?
How much pressure will individual companies be under to improve their sustainability in order to meet the targets in the plan? There may be sound reasons why a producer cannot match the best in class. Plans are being implemented by the sectors so individual companies will be judged by their peers (competitors) who will understand the constraints. But if it looks as though the objectives in a plan will not be met, which could have implications for all producers in the sector, what then?
What about imported products, for which the importer will have to persuade its foreign suppliers to make the necessary changes? That might not be possible or desirable because of the longer transport distances and/or because the preferred packaging type is not available in the country of production. Individual Dutch importers are of course free to set their own product/packaging specifications, but if those specifications are set out in a formal plan, could they represent a barrier to trade to suppliers in other EU member states?
Could there be problems with commercial confidentiality? Some front runners may be happy to be named and to provide information about their packaging. But others may prefer to keep the data confidential because their optimised packaging helps to give them their competitive edge. And will the laggards be named and shamed, even if there are sound reasons why they cannot match the best in class?
What happens if the results in 2018 are not as good as expected, even if the sectors have worked hard to improve the sustainability of their packaging? How will Dutch policy-makers respond? Will they acknowledge that the achievements are as good as they possibly can be and that, using the methodology, performance will continue to improve in future? Or will they conclude that this "voluntary" action is insufficient and that legislation is necessary? It remains to be seen whether this new Dutch approach is just rhetoric or whether it will deliver real improvements.
The views expressed do not necessarily reflect those of the Global Product Stewardship Council. 
Gill Bevington joined Perchards in 1991 and currently serves as Policy Analyst, Packaging. She monitors, analyses and reports on European legislative developments on packaging (and industry response to them) at national and EU level, and is an expert on national packaging waste management initiatives across Europe. Gill has carried out many tailor-made studies for clients on aspects of the packaging legislation in place in various European countries and speaks regularly at conferences on the subject. 
Tags:
#productstewardship
,
Dutch
,
Europe
,
Forest Stewardship Council
,
FSC
,
Gill Bevington
,
guest blog
,
industry
,
KIDV
,
Packaging
,
Perchards
,
plastic
,
plastics
,
pots
,
producer responsibility
,
product stewardship
,
product-pack
,
source reduction
,
sustainability plans
,
The Netherlands
,
trays
,
tubs