Guest Blog – Responsible Recycling for Electronics Sees Major Gains
Posted by GlobalPSC on Guest Blogs at 5:51 am, March 14th, 2014Comments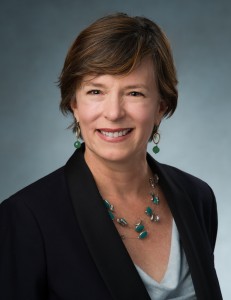 The Global Product Stewardship Council periodically invites thought leaders on product stewardship and producer responsibility to contribute guest blogs. Our guest blogger for this post is Clare Lindsay, Board Member of R2 Solutions and former Senior Policy Advisor and Project Director for Product Stewardship in the U.S. Environmental Protection Agency.
The digital revolution has led to unprecedented changes in the way we work, communicate and live our lives. However, this breakneck pace of technological advancement over the past several decades has produced an unintended side-effect: a rapidly increasing volume of used electronics.
The world's 7 billion people now generate an average of 15 pounds of used electronics per person, per year, with that amount expected to increase over 33% by the end of the decade. Developed nations, such as the United States, are leaders in discarding used electronics, but many emerging economies, such as Brazil, India and China, are rapidly eclipsing many other nations. In fact, based on the most recent numbers from an organization sponsored by United Nations University, Solving the E-waste Problem (StEP), China now generates more discarded electronics per year than the United States, making it the world leader.
Many electronic items can be repaired and reused in second hand markets in the developed or developing world. Additionally, almost all electronics are recyclable, containing valuable metals and plastics that when separated can be resold as useful commodities. Unfortunately, many electronics are not recycled, instead finding their way into landfills or other disposal channels where rudimentary practices can cause serious human health and environmental harm.
In response to these challenges, a coalition of stakeholders including the U.S. Environmental Protection Agency, electronics manufacturers, major retailers, NGOs, electronics refurbishers and recyclers, and others, created the Responsible Recycling (R2) standard for safe, environmentally sustainable management of used electronics. Developed through a transparent, consensus-based process, the goal of the R2 standard was to develop a voluntary, market-based mechanism for expanding and encouraging the use of best practices for electronics refurbishing and recycling.
Responsible electronics recycling practices ensure that used electronics are handled in a way that encourages repair and reuse, safely reclaims metals, plastics and other materials for commodity resale, and guards against human health issues and environmental contamination brought on by improper recovery and disposal. R2 certification has been integral to the growth of responsible recycling worldwide and new changes to the standard aim to take these principles even further.
The R2 standard begins 2014 with incredible momentum. Over 500 facilities in 14 countries are now R2 certified with more becoming certified every week. Last July's release of R2:2013, the first major update to the original R2 standard, added increased record keeping and reporting requirements, mandated certification to generally-accepted environmental health and safety requirements, and tightened requirements regarding how facilities that refurbish and recycle electronics address some of the most pressing environmental and human health risks associated with managing used electronics.
The R2:2013 standard specifically addresses these challenges:
Reuse and refurbishment – Refurbishment and reuse is considered, in most instances, the greenest way to manage used electronics, offering a second (or third) chance to use an item before it is disposed. R2:2013 adopts a hierarchy for managing equipment that prioritizes reuse and refurbishment. Certified recyclers are required to take all practical steps to divert tested and working electronics to repair and resale channels. This requires the use of rigorous testing procedures, sanitizing data, labeling and sorting equipment based on condition, and properly packing equipment for transport.
Data security – Data security breaches risk billions of dollars in liabilities and losses each year, with unauthorized access to used devices among the leading causes of data security incidents. R2:2013 certified recyclers are required to sanitize or destroy data to NIST 800-88, ADISA, or NAID specifications, document their processes, and keep appropriate records. Additionally, certified recyclers are required to implement training procedures for their employees and submit to periodic review by independent auditors of their data security practices.
Environmental health and safety – Electronic devices can contain lead, mercury, cadmium, and other potentially toxic materials. If not managed correctly, these materials can contaminate soil and water supplies, or adversely affect the health of workers in recycling facilities or people in surrounding communities. R2:2013 requires that certified recycling facilities have a written environmental health and safety management plan, as well as implement and regularly test workplace safety and environmental controls. Additionally, facilities are required to implement a quality assurance plan and policy, and be certified to either RIOS (a recycling specific health and safety standard for electronics recyclers) or both ISO 14001 and OHSAS 18001.
The enhanced standard also provides a foundation for many exciting new programs and services that will benefit recyclers and improve the operating environment for electronics recycling. R2 Solutions has hired a Director of Quality to work with recyclers and refurbishers, and auditors, to better understand and implement the requirements of R2:2013. In addition, R2 Solutions will be doing to more to improve how certifying bodies conduct and follow up on the audits required for recyclers to obtain and retain their R2 certification. R2 Solutions is working to develop new support tools for recyclers and auditors that it will be rolling out over the coming months.
This is an important time for R2 certification and more broadly, sustainable electronics recycling. Over the course of the next year, the over 500 companies currently R2 certified will upgrade to the new R2:2013 standard. As of the end of January 2014, several trailblazing facilities have already successfully upgraded to R2:2013. R2 Solutions is excited about the continuing growth and development of the R2 standard and is looking forward to further expanding the reach of the standard to electronic refurbishing and recycling facilities around the world.
The views expressed do not necessarily reflect those of the Global Product Stewardship Council.
Clare Lindsay recently retired from the U.S. Environmental Protection Agency in Washington, DC, after a 20 year career focused on resource conservation and materials management.  As Senior Policy Advisor and Project Director for Product Stewardship in EPA's Office of Resource Conservation and Recovery, Ms. Lindsay led EPA's efforts to initiate the first national dialogue in the United States on electronics product stewardship and takeback. This initiative catalyzed and informed action by numerous states that have since enacted electronics takeback laws.  Ms. Lindsay also advised and helped develop many other stewardship initiatives addressing packaging, carpet, office furniture, and paint.
Currently, Ms. Lindsay serves on the Board of R2 Solutions. She is also Chairman of the Board of the National Center for Electronics Recycling, a non-profit organization dedicated to the development and enhancement of a national infrastructure for the management of used electronics in the United States.
Tags:
Clare Lindsay
,
data security
,
e-waste
,
electronics
,
EPA
,
global
,
Global Product Stewardship Council
,
GlobalPSC
,
guest blog
,
ISO 14001
,
market-based
,
National Center for Electronics Recycling
,
producer responsibility
,
product stewardship
,
R2
,
R2 Solutions
,
R2:2013
,
recycling
,
refurbishing
,
resource recycling
,
Responsible Recycling
,
RIOS
,
Solving the E-waste Problem
,
StEP
,
U.S.
,
U.S. Environmental Protection Agency
,
U.S.A.
,
United Nations University
,
US EPA
,
voluntary
,
WEEE