International Stewardship Forum
Posted by GlobalPSC on Events at 2:49 pm, February 15th, 2018Comments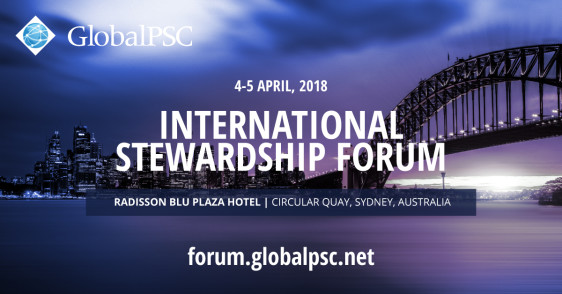 13 Featured International Speakers from 8 Countries and Active Globally 
Updated Preliminary Program Available
Discounted rates for GlobalPSC members and OEH Sustainability Advantage partners 
Learn how to reduce supply chain and end of life impacts of products and substances from electronics and batteries, packaging, furniture and mattresses, sharps and unwanted medicines, agricultural and household chemicals, even child safety car seats.
Gain insights on Circular Economy, sustainability, recycling, product stewardship and extended producer responsibility (EPR) from global experts.
Corporate perspectives including HP, IKEA, Kimberly-Clark, Battery World and Eli Lilly and Company.
Non-profits and NGOs from the OECD to product recovery organisations.
Programs featured from Europe, North America, Africa, Latin America and Asia Pacific. Learn from and network with global leaders in our field.
The Global Product Stewardship Council, supported by the Australian Government Department of the Environment and Energy, is staging an international forum on product stewardship to gain practical insights from product stewardship and extended producer responsibility programs across a broad range of products and substances.
The forum will help inform the Australian Government's review of the Product Stewardship Act 2011 (Act) and comprise two days of presentations, panel discussions and Q&A on 4-5 April 2018 in Sydney featuring key international and Australian speakers, followed by one day of exclusive invitation-only modified Chatham House discussions.
Confirmed international speakers include:
We've also secured a strong contingent of Australian speakers. See the updated Preliminary Program, available here, for details.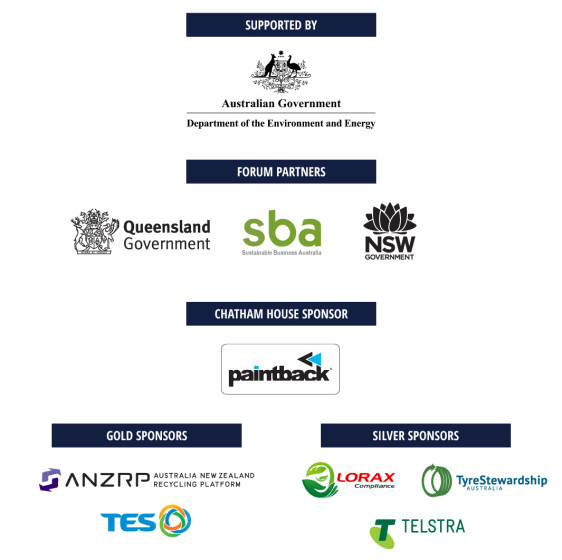 Sponsorship Opportunities Still Available
The forum is designed to maximise engagement with stakeholders, both to broaden input to the review and to encourage greater involvement in product stewardship. Product stewardship approaches across the spectrum from purely voluntary approaches to regulatory frameworks will be considered. Presentations and discussions will be reflected in an Issues and Options Paper to help capture the extensive international expertise available.
The main venue for the forum is the Radisson Blu Plaza Hotel at Circular Quay in Sydney, Australia.
Registration covers participation in both days of the forum and a networking event the evening of 4 April.
Confirmed forum speakers, GlobalPSC members and OEH Sustainability Advantage partners are eligible for a discounted rate of A$750 (ex-GST and ticket fees). Full registrations are A$950 (ex-GST and ticket fees).
Registered attendees will receive details for an event app with program information, speaker bios and key downloads. Registered attendees will also receive details for a 20% discount off the book Product Stewardship in Action by Dr Helen Lewis. 
Tags:
#productstewardship
,
#StewardshipForum18
,
#StewardshipInsights18
,
Africa
,
Agsafe Ltd
,
Alison Carmichael
,
Andrea Chmielinski
,
Andrew Petersen
,
ANZRP
,
Asia Pacific
,
Australia
,
Australian Council of Recycling
,
Australian Packaging Covenant Organisation
,
Boomerang Alliance
,
Brooke Donnelly
,
Canada
,
Carmel Dollisson
,
Cheri Scholtz
,
Chile
,
Circular Quay
,
Close the Loop
,
DASTRI
,
Doug Woodring
,
Dr Helen Lewis
,
EPR
,
Equilibrium
,
Europe
,
event
,
events
,
extended producer responsibility
,
France
,
Global Product Stewardship Council
,
GlobalPSC
,
Green Crossroads
,
International Stewardship Forum
,
Janelle Wallace
,
Jayne Paramor
,
Karen Gomez
,
Kylie Hughes
,
Latin America
,
Laurence Bouret
,
Laveen Dhillon
,
Liam O'Keefe
,
Lorax Compliance Ltd
,
Michelle Carvell
,
Nick Harford
,
North America
,
Ocean Recovery Alliance
,
OECD
,
OEH
,
Paintback
,
Pascal Leroy
,
Paul Klymenko
,
PET Recycling Company
,
PETCO
,
Pete Shmigel
,
Peter Börkey
,
Planet Ark
,
Plasticity Forum
,
preliminary program
,
producer responsibility
,
Queensland Department of Environment and Science
,
Radisson Blu Plaza Hotel
,
recycling
,
Return Unwanted Medicines Project
,
Rodrigo Leiva Neumann
,
Russ Martin
,
Soft Landing
,
Steve Claus
,
Steward Wise
,
stewardship forum
,
Sustainability Advantage
,
Sustainable Business Australia
,
TechCollect
,
Telstra
,
Tom Ogonek
,
Toni Riley
,
Tyre Stewardship Australia
,
Valoryza
,
Vinyl Council of Australia
,
WEEE Forum