International Stewardship Forum
Posted by GlobalPSC on Uncategorized at 2:38 pm, March 2nd, 2018Comments
We held off a few days on sending out this newsletter in order to provide exciting news about the GlobalPSC's International Stewardship Forum.
We are pleased to have confirmed 13 featured international speakers from 8 countries and active globally, in addition to a strong suite of Australian experts on product stewardship, sustainability, recycling and consumer engagement. Speakers represent global brand owners, recovery organisations, NGOs and governments at federal, state and local levels.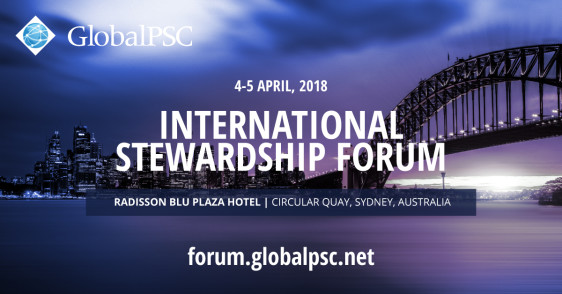 Updated Preliminary Program Available
Discounted rates for GlobalPSC members and OEH Sustainability Advantage partners 
The Global Product Stewardship Council, supported by the Australian Government Department of the Environment and Energy, is staging an international forum on product stewardship to gain practical insights from product stewardship and extended producer responsibility programs across a broad range of products and substances.
The forum will help inform the Australian Government's review of the Product Stewardship Act 2011 (Act) and comprise two days of presentations, panel discussions and Q&A on 4-5 April 2018 in Sydney featuring key international and Australian speakers, followed by one day of exclusive invitation-only modified Chatham House discussions.
Confirmed international speakers include:
We've also secured a strong contingent of Australian speakers. See the updated Preliminary Program, available here, for details.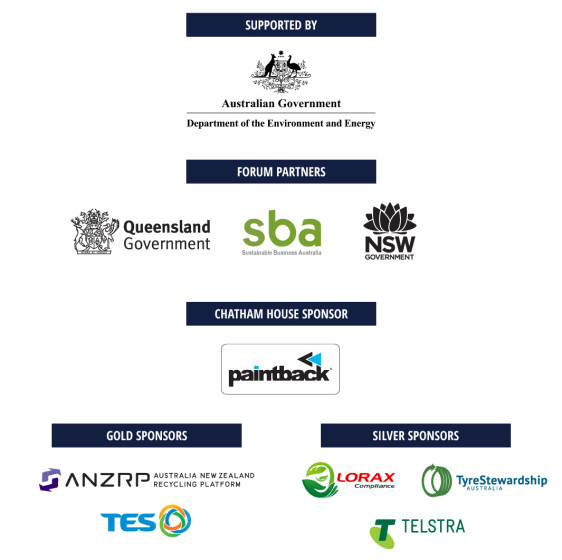 Sponsorship Opportunities Still Available
The forum is designed to maximise engagement with stakeholders, both to broaden input to the review and to encourage greater involvement in product stewardship. Product stewardship approaches across the spectrum from purely voluntary approaches to regulatory frameworks will be considered. Presentations and discussions will be reflected in an Issues and Options Paper to help capture the extensive international expertise available.
The main venue for the forum is the Radisson Blu Plaza Hotel at Circular Quay in Sydney, Australia.
Registration covers participation in both days of the forum and a networking event the evening of 4 April.
Confirmed forum speakers, GlobalPSC members and OEH Sustainability Advantage partners are eligible for a discounted rate of A$750 (ex-GST and ticket fees). Full registrations are A$950 (ex-GST and ticket fees).
Registered attendees will receive details for an event app with program information, speaker bios and key downloads. Registered attendees will also receive details for a 20% discount off the book Product Stewardship in Action by Dr Helen Lewis.