Mark Kurschner – Executive Member of GlobalPSC President of Product Care Association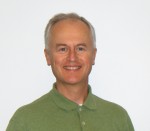 Mark Kurschner is President of the Product Care Association based in Vancouver, BC, Canada. Product Care is a non-profit industry association that manages extended producer responsibility programs.
Product Care operates product stewardship programs across Canada. Product Care manages programs on behalf of its members and also as program manager for other stewardship organizations.
Products and programs managed by Product Care include paint, lighting products, flammable liquids, pesticides, smoke alarms, as well as large and small appliances and outdoor power equipment.
Product Care also works in the USA. On January 1, 2015 PCA launched the Washington State Mercury Containing Lamps program, and PCA also works with the Mattress Recycling Council.
Product Care recently implemented an Industry Stewardship Plan for paint in Ontario, Canada.
Mark became the president of Product Care Association in 2002 and is a qualified lawyer.