Members
Sustaining Members include:

Close the Loop (CtL) is an Australian-owned resource recovery and sustainability solutions provider. The company first applied its expertise to the printing and imaging sector where it helped major companies become sustainability pace-setters within the industry. Today, Close the Loop translates that success and experience across all industries, in all regions of the world, raising the bar by showing what is possible when companies commit to sustainable product end-of-life strategies that are supported by innovation and a zero waste to landfill guarantee. Close the Loop strives to be the premier sustainability solutions provider while providing a safe and productive work environment for its employees. Established in Australia in 2001, the company now employs more than 200 people with operations in Asia Pacific, North America and Europe.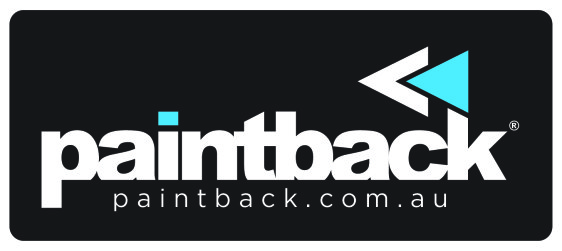 Paintback® is taking unwanted paint and packaging's colourful past to a brighter future of responsible disposal and innovative reuse. As a voluntary product stewardship scheme that has operated in all States and Territories of Australia from day one, it is a world-first initiative designed to keep unwanted paint out of landfill and away from vital waterways. Most importantly, Paintback is driven by the Australian paint industry – by the major companies that supply around 95% of all the architectural and decorative (A&D) paint sold in Australia. DuluxGroup, Haymes Paint, PPG, Resene and Valspar are the founding members. These companies have collaborated with Commonwealth, State and Local governments to provide a nationally consistent collection service for households and commercial painters. Paintback repurposes valuable materials into recycled packaging, alternative energy and industrial processes, and is funding research to find better uses for unwanted paint.

The Department of Environment and Science administers the Waste Reduction and Recycling Act 2011, which provides a framework for waste management and resource recovery in Queensland, Australia. Among other things, the Act provides for the development of product stewardship schemes for products of priority for Queensland. The Department also supports national product stewardship initiatives and provides the Secretariat support for the current program of work on the development of a handheld battery product stewardship scheme. More information on Queensland's waste management and resource recovery agenda and legislation can be found here.

Compliance Map develops solutions to help businesses manage their environmental compliance obligations arising from regulations and directives and to help optimize their use of resources. This includes product stewardship responsibilities, reporting and minimization of waste as well as carbon disclosure that will play a significant part in identifying, monitoring and driving down their customer's global environmental impacts. Both Product Stewardship and Extended Producer Responsibility (EPR) regulations and standards are at the core of Compliance Map's solution offering. This includes mechanisms to collect, store and produce remittance reports required for submission to EPR schemes for directives such as WEEE (waste electrical and electronic equipment), Battery as well as deposit and worldwide Packaging programmes.
Corporate Members include:
Call2Recycle (North America)
Fisher & Paykel Healthcare Limited (New Zealand and Worldwide)
Lorax Compliance Ltd (UK)
TES Australia and New Zealand
Eli Lilly and Company (Worldwide)
TIC Mattress Recycling (Australia)
Canadian Stewardship Services Alliance
TechCollect (Australia)
Electronic Products Recycling Association (Canada)
MS2 – Martin Stewardship & Management Strategies Pty Ltd (Australia)
Government Members include:
Department of the Environment and Energy (Australia)
British Columbia Ministry of Environment (Canada)
California Department of Resources Recycling and Recovery (CalRecycle) (USA)
Sustainability Victoria (Australia)
Organisation / Local Government / Industry Association Member include:
Extended Producer Responsibility Alliance (Europe)
PET Recycling Company (PETCO) (South Africa)
Tyre Stewardship Australia
Stewardship Italia
Agsafe (Australia)
Sustainable Electronics Recycling International (USA)
Product Stewardship Institute (USA)
Centre for Sustainable Materials Research & Technology (SMaRT@UNSW) (Australia)
Sustainable Business Australia
Vinyl Council of Australia
Metro Vancouver (Canada)
Australian Packaging Covenant Organisation
Environmental NGOs / Small Companies / Individuals include:
Return Unwanted Medicines (RUM) Project (Australia)
Equilibrium (Australia)
Packaging SA (South Africa)
Adaptation Environmental Support Pty Ltd (Australia)
Valoryza (Chile)
Helen Lewis Research (Australia)
Garth Hickle (USA)
Joachim Quoden Law Firm (Germany)
PREP Design (Australia)
Macintype Design (Australia)
Gordon T McDonald (Australia)