Log In

Sustaining Corporate Members include:

DHL is a global leader in logistics solutions across global express, freight forwarding and in-country logistics, including warehousing and distribution. DHL has an Envirosolutions operation that provides recycling of used materials, with countries of operation that include the United Kingdom under the WEEE Directive and Australia's National Television and Computer Recycling Scheme.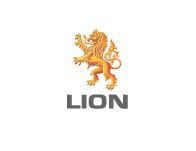 Lion is Australasia's largest food and beverage company, employing close to 8,000 people and delivering revenues in excess of $AU5.7 billion. Active on product stewardship in their industry, Lion maintains a leadership role by holding the positions of President of the Packaging Council of New Zealand, Chair of the New Zealand Glass Forum and sitting on the board of the Australian Packaging Council and Australian Food and Grocery Council 'Packaging Stewardship Forum'. Separately, through ministerial invitation, Lion represents industry on the New Zealand Environment Minister's 'Waste Advisory Board'.
---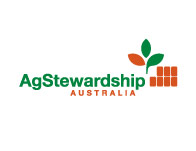 AgStewardship Australia Limited develops and implements stewardship programs for Australia's agricultural sector. It is a not-for-profit company, which brings together a partnership of organisations representing the supply chain, from chemical manufacturers to primary producers and local government. These partners share the common goal of managing safely agricultural chemicals and their containers, from manufacture to disposal. The organisation is responsible for overseeing the successful drumMUSTER® and ChemClear® programs, which have become benchmarks for product stewardship in Australia.
---
Corporate Members include:
Panasonic Australia
Call2Recycle (North America)
Stewardship Ontario
TES-AMM Australia
ARCOA Group (USA, Chile, Hong Kong and China)
Plasback (Australia and New Zealand)
Product Care Association (Canada and USA)
Infoactiv (Australia and India)
Australian Mobile Telecommunications Association (MobileMuster)
Encorp Pacific (Canada)
MS2 – Martin Stewardship & Management Strategies Pty Ltd (Australia)
Perchards Ltd (Europe and Worldwide)
Government Members include:
Department of Sustainability, Environment, Water, Population and Communities (Australia)
British Columbia Ministry of Environment (Canada)
Sustainability Victoria (Australia)
Alberta Recycling (Canada)
Zero Waste SA (Australia)
NSW Environment Protection Authority (Australia)
Organisation / Local Government / Industry Association Member include:
Stewardship Italy
Australian Paint Manufacturers' Federation
Product Stewardship Foundation (New Zealand)
Product Stewardship Institute (USA)
WasteMINZ (New Zealand)
Vinyl Council of Australia
City of Sydney (Australia)
Brisbane City Council (Australia)
Australian Packaging Covenant
Environmental NGOs / Small Companies / Individuals include:
Recycling Council of British Columbia
Mai-Wel E-Cycling Services (Australia)
Planet Ark (Australia)
Publishers National Environment Bureau (Australia)
Duncan Bury Consulting (Canada)
Helen Lewis Research (Australia)
Joachim Quoden Law Firm (Germany)
RED Group Holdings (Australia)
GreenMoney (Australia)