GlobalPSC Corporate Member – TES-AMM Australia New Zealand
Posted by GlobalPSC on Member Profiles at 7:30 am, February 22nd, 2012Comments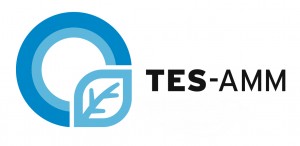 TES-AMM Australia and New Zealand are part of the TES-Envirocorp group, a specialised electronic waste management organisation with core activities in:
Electronic Asset Management and Disposal Programs
Secure Data Destruction to US Dept of Defence Standards
Value Optimization for Used Electronic Equipment and Parts and Microsoft Approved Refurbisher
Recovery of Precious Metals from Electronic Waste
Recycling of Batteries (most chemistries)
Printer Consumables Recycling
Recycling of Epoxy and other Waste Plastic
Forward and Reverse Logistics Solutions
Project or Program Management
TES-AMM's recycling operations span nearly 30 locations globally and are certified to international standards JAS-ANZ ISO9001, ISO14001, OHSAS18001 and R2 (Responsible Recycler). In Australia and New Zealand, TES-AMM has also been assessed to comply with DR AS/NZ 5377 interim standards for the collection, transport and recycling of end of life televisions and computers.
Because TES-AMM offers transparency and accountability in what they do, TES-AMM has become the strategic recycling vendor for many well-known Information and Communications Technology (ICT) companies and product stewardship organisations in the Asia Pacific and throughout other parts of the world. Coupled with TES-AMM's "one stop shop" approach underpinned by compliance to local and international regulations and best practice standards, TES-AMM has a proven record of achieving environmentally beneficial outcomes, economies and service levels that meet or exceed the expectations of their clients.
Tags:
Alvin Piadasa
,
Asia Pacific
,
asset management
,
Australia
,
batteries
,
certified
,
chemistries
,
Corporate Member
,
data destruction
,
defence standards
,
electronics
,
epoxy
,
epoxy plastic
,
Global Product Stewardship Council
,
GlobalPSC
,
ICT
,
ISO14001
,
ISO9001
,
Microsoft Approved Refurbisher
,
New Zealand
,
OHSAS18001
,
plastic
,
precious metals
,
printer consumables
,
product stewardship
,
R2
,
recycling
,
Responsible Recycling
,
reverse logistics
,
TES-AMM
,
TES-Envirocorp