Reinventing Recycling in the U.S.: The Business Case for an Extended Producer Responsibility Model
Posted by GlobalPSC on Guest Blogs at 7:06 pm, July 18th, 2012Comments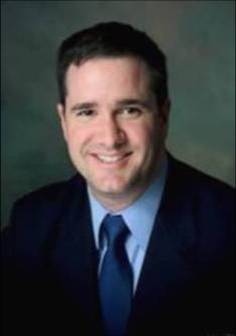 The Global Product Stewardship Council will periodically invite thought leaders on product stewardship and producer responsibility to contribute guest blogs. Our first guest blogger is Michael Washburn, Director of Sustainability at Nestlé Waters North America.
Annual U.S. recycling rates have stagnated at an unacceptable—and unsustainable—33%.[1] Every year, valuable resources continue to pile up in landfills, logistics costs continue to rise and government recycling programs face deeper fiscal insecurities. Intensified by today's uncertain economic climate—not to mention the growing effects of climate change—it has become increasingly clear that recycling in the U.S. needs to be reinvented.
At Nestlé Waters North America, the country's third largest beverage company, we are committed to advancing recycling policies to capture and reuse every beverage container produced. As a packaged goods company, driving a long-term recycling solution is our social and environmental responsibility. It also serves our business interests.
Recycling epitomizes the triple bottom line of "people, profit, planet" and is the cornerstone of a sustainable society. It reduces litter in our communities, saves businesses and organizations money by cutting back on energy and raw material costs, and protects the planet by conserving natural resources and reducing greenhouse gas emissions. It also drives economic growth. For example, a recent recycling study shows that if the U.S. could increase its recycling rate to 75% by 2030, it would create 1.5 million additional jobs. All we need is a way to get from 33% to 75%.
We believe we can get there with Extended Producer Responsibility (EPR) for packaging and printed paper, a model that brings the financial responsibility of recycling to industry, increasing access to curbside recycling and recycling away from home, not just for bottles, but for all product packaging. Designed using private sector efficiencies, an EPR model would increase recycling rates, lower municipal spending on recycling and ultimately, reward taxpayers with fewer costs, smaller government and a more effective recycling system in their communities. Further, EPR promises packaged goods companies increasingly reliable access to recycled materials, so we are able to produce the more sustainable products our consumers increasingly want and expect from us.
To be successful, EPR demands collaboration with a broad range of stakeholder groups, including brand owners, trade associations, private haulers, municipalities, state legislatures, environmental NGOs, retailers and more. One stakeholder group we've been working deeply with is Recycling Reinvented, a new nonprofit committed to increasing recycling rates in the U.S. through EPR. We also participate in a dialogue process facilitated by Future 500, a nonprofit that bridges corporations and sustainability advocates, which has brought together more than 30 organizations to talk about the best attributes of an EPR model in the United States , and how to craft and successfully pass state-level legislation. We hope to move legislation in key states in 2013.
Business success today requires constant innovation to meet 21st century sustainability challenges. By collaborating with environmental advocates, industry partners and policymakers through an EPR model, we can increase U.S. recycling rates, provide supply chain stability and sustainability and create millions of green jobs. EPR can work—we've seen it demonstrated in Europe and helped pilot it in Canada. The time has come to band together to make it work in the U.S.
Michael Washburn is the Director of Sustainability at Nestlé Waters North America (NWNA). His primary focus is working with a coalition of recycling stakeholders to advance Extended Producer Responsibility (EPR) for packaging and printed paper in the United States. Michael's work also includes building NWNA's efforts towards innovation in energy usage and building design across its manufacturing facilities, encouraging constructive water policy initiatives and engaging with stakeholders about the environmental efforts of NWNA. Prior to NWNA, Michael held a senior position at The Wilderness Society and was Vice President of Brand Management at the Forest Stewardship Council-US. Michael holds a Ph.D. in forest policy from Penn State University and has served as an advisor to the USDA Forest Service on sustainability issues.  Michael serves on several nonprofit boards of directors and devotes significant time and energy to the fields of workplace giving and disability advocacy. 
[1] EcoWatch (May 29, 2012). Recycling Reinvented—Working with Top U.S. Industry Leaders to Bring EPR to the U.S. EcoWatch. Retrieved June 19, 2012.

Tags:
Canada
,
EPR
,
extended producer responsibility
,
Future 500
,
Global Product Stewardship Council
,
GlobalPSC
,
guest blog
,
Michael Washburn
,
Nestle Waters North America
,
North America
,
NWNA
,
Packaging
,
packaging and printed paper
,
Printed Paper
,
producer responsibility
,
product stewardship
,
recycling
,
Recycling Reinvented
,
Stakeholder
,
sustainability
,
triple bottom line
,
USA