Posted by Brett Giddings at 8:01 pm, November 24th, 2015Comments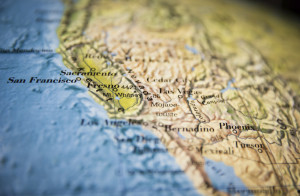 On November 4th GlobalPSC members CalRecycle, Call2Recycle and PaintCare joined the California Product Stewardship Council and a range of government and industry representatives to provide perspectives on the role of legislation in driving product stewardship for household hazardous waste (HHW).
In a hearing held by the California Assembly Select Committee on Waste Reduction & Recycling in 21st Century California, participants expressed support for well-considered extended producer responsibility (EPR) to be trialled and ultimately introduced in the state for HHW; including batteries, used pharmaceuticals and sharps. The ubiquity of many HHW products and the potential threats they pose to the environment and human health were highlighted at the hearing, with estimates of approximately 600 million pounds being landfilled in the state each year.
With a 'patchwork' of ordinances being introduced in counties throughout the state, many agreed that state-wide EPR programs, underpinned by appropriate legislative frameworks, and managed by relevant industry bodies, would provide a more effective and efficient solution.
The hearing can viewed in full via this video posted by the California Product Stewardship Council.