Posted by GlobalPSC at 4:54 pm, June 30th, 2018Comments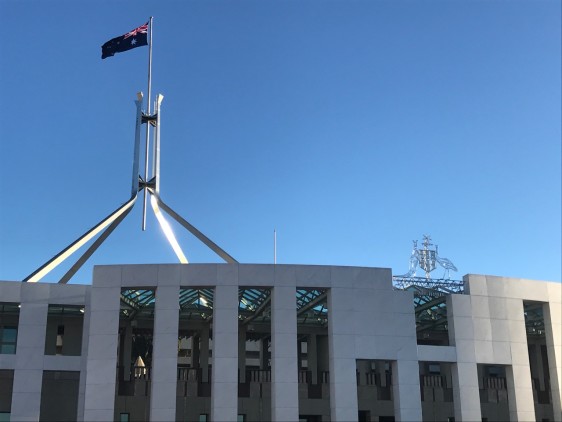 An Australian Senate inquiry into waste and recycling has recommended shifting from Australia's traditional preference for voluntary product stewardship to greater introduction of mandatory schemes.
The inquiry's final report contained a number of recommendations specific to product stewardship, including:
prioritising the establishment of a circular economy.
a national container deposit scheme.
making Australia's product stewardship schemes under the Product Stewardship Act 2011 mandatory.
mandatory schemes for tyres, mattresses, e-waste and photovoltaic panels.
re-establishment of the Product Stewardship Advisory Group.
a phase-out of petroleum-based single-use plastics by 2023.
In accordance with an original intent of extended producer responsibility, the inquiry recommended "that the Australian Government extend producer responsibility under product stewardship schemes to ensure better environmental and social outcomes through improved design".
Some of the related measures recommended by the inquiry include:
strengthening various aspects of the National Waste Report.
targets for recycled content.
promotion of sustainable procurement policies.
reaffirmation of the waste hierarchy, with waste reduction and recycling prioritised over energy from waste.
Plastic pollution, particularly plastics in marine environments, are also highlighted in the inquiry, with recommendations including establishment of a Plastics Co-Operative Research Centre to lead Australia's research efforts into reducing plastic waste and a recommitment to recommendations of an earlier Senate inquiry into the threat of marine plastic pollution in Australia.
Participants in the GlobalPSC's International Stewardship Forum contributed to the inquiry and various recommendations from the Forum are reflected in the final report and recommendations.
Posted by GlobalPSC at 9:02 am, January 3rd, 2018Comments0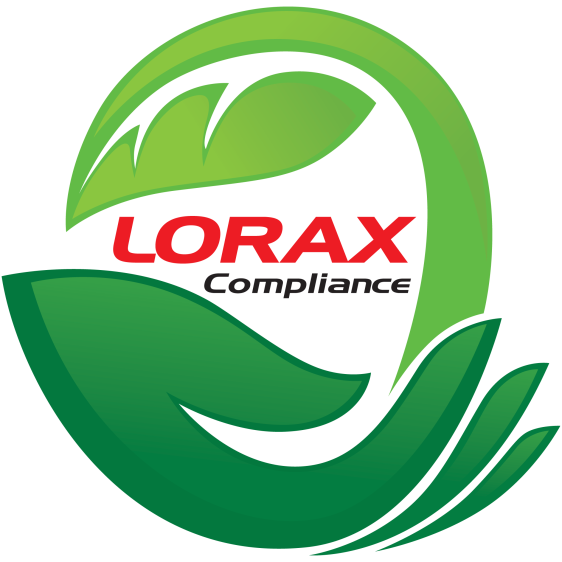 Lorax Compliance Limited specialise in helping companies report to Extended Producer Responsibility (EPR) and Product Stewardship schemes across the world. They offer both reporting software and consultancy services which are designed to simplify the complex global reporting and management requirements.
Their award-winning cloud reporting software covers the traditional EU EPR schemes such as packaging, electronic products, tyres and batteries, as well as newer global regulations such as bottle deposits, textiles, hazardous waste (e.g. oils, pesticides, fertilizer, chemical substance volumes), large non-electronic consumer goods (e.g. mattresses, carpets, plastic products) and medical and health products. Alongside the scheme reporting modules, Lorax Compliance's software offers data analytics giving companies complete transparency into their worldwide EPR and Stewardship costs. The team at Lorax Compliance have a passion for getting to the details behind EPR and Stewardship reporting. Through the software, the data behind the frequent submissions can be leveraged by clients to give valuable overviews of their products, markets and schemes. They can also create their own company KPIs such as Product to Packaging ratios or material reduction targets.
Reporting to EPR schemes varies dramatically across the world. Providing a software solution and centralizing knowledge to manage the different schemes, timetables, categories and fees can alleviate the pressure companies find themselves under to have specialist resources in each market. In addition, Lorax Compliance support software and non-software customers through regulatory support and legislation analysis and advice. This ranges from offering free legislation update webinars, publishing frequent blogs or engaging in bespoke consultancy projects where clients may have questions around their reporting obligations.
Contact Lorax Compliance here and sign up for regular EPR and Stewardship updates via their website.
Posted by GlobalPSC at 2:00 pm, September 14th, 2017Comments9
Garth Hickle is an independent consultant with an emphasis on environmental product policy and the circular economy. Previously, he led the product stewardship program for the Minnesota Pollution Control Agency (MPCA).
He currently serves as a board member of the Global Product Stewardship Council and the Sustainable Electronics Recycling Initiative (SERI).
He is also a Senior Lecturer and Visiting Scholar at the University of Minnesota.  He has published in the Journal of Industrial Ecology, Journal of Cleaner Production, Resource Conservation and Recycling and Business Strategy and the Environment.
Garth holds a M.S.E.L. from Vermont Law School and a PhD in Industrial Ecology and Sustainability from Erasmus University in Rotterdam, the Netherlands.
Posted by GlobalPSC at 12:27 pm, June 7th, 2017Comments2

The Department of the Environment and Energy administers Australia's Product Stewardship Act 2011 which provides a framework to effectively manage the environmental, health and safety impacts of products, and in particular those impacts associated with the disposal of products. The framework allows for voluntary industry led schemes, co-regulatory and mandatory product stewardship. More information on the legislation and product stewardship in general can be found here.
Posted by Brett Giddings at 8:01 pm, November 24th, 2015Comments1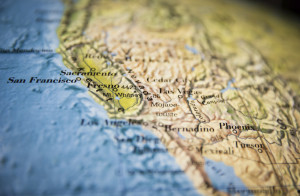 On November 4th GlobalPSC members CalRecycle, Call2Recycle and PaintCare joined the California Product Stewardship Council and a range of government and industry representatives to provide perspectives on the role of legislation in driving product stewardship for household hazardous waste (HHW).
In a hearing held by the California Assembly Select Committee on Waste Reduction & Recycling in 21st Century California, participants expressed support for well-considered extended producer responsibility (EPR) to be trialled and ultimately introduced in the state for HHW; including batteries, used pharmaceuticals and sharps. The ubiquity of many HHW products and the potential threats they pose to the environment and human health were highlighted at the hearing, with estimates of approximately 600 million pounds being landfilled in the state each year.
With a 'patchwork' of ordinances being introduced in counties throughout the state, many agreed that state-wide EPR programs, underpinned by appropriate legislative frameworks, and managed by relevant industry bodies, would provide a more effective and efficient solution.
The hearing can viewed in full via this video posted by the California Product Stewardship Council.
Posted by GlobalPSC at 10:58 am, January 28th, 2014Comments9

The Department of the Environment and Energy administers Australia's Product Stewardship Act 2011 which provides a framework to effectively manage the environmental, health and safety impacts of products, and in particular those impacts associated with the disposal of products. The framework allows for voluntary industry led schemes, co-regulatory and mandatory product stewardship. More information on the legislation and product stewardship in general can be found here.
Posted by GlobalPSC at 9:18 pm, September 1st, 2013Comments8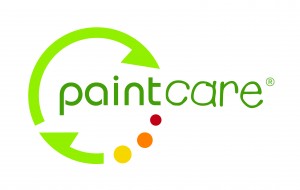 PaintCare Inc. is a non-profit organization based in Washington, DC, working to provide environmentally sound and cost-effective paint recycling programs in states with paint stewardship laws.
The organization was created by the American Coatings Association (ACA), a membership-based trade association for the paint industry.
ACA, working with state and local government, developed the model paint stewardship legislation that was first passed in Oregon in 2009. This legislation provided for an industry-led pilot program to manage postconsumer (leftover) paint. PaintCare has similar programs in California and Connecticut and is planning programs in Rhode Island, Vermont, Minnesota, Maine and Colorado. Legislation is expected to be introduced in several other states in the next few years.
In states with PaintCare, many new paint drop-off locations are established, mostly at paint retailers who volunteer to take back paint. These retailers take back paint during regular business hours making paint recycling and disposal much more convenient for the public. Operating costs are funded through an assessment (fee per container) on sales of paint in each state. The paint manufacturing industry supports the laws because they enable the paint industry to implement a while providing a level playing field among manufacturers and retailers. These laws also provide a sustainable financing system and an anti-trust exemption for activities pursuant to the program. To find out more about PaintCare, please visit the PaintCare website.
Posted by GlobalPSC at 2:47 pm, August 13th, 2012Comments16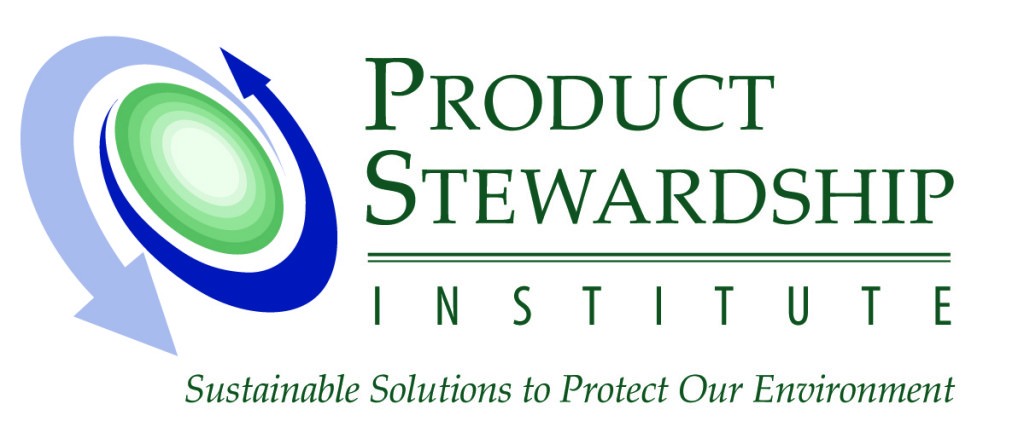 The Product Stewardship Institute (PSI) is a national, membership-based nonprofit committed to reducing the health, safety, and environmental impacts of consumer products across their lifecycle—with a strong focus on sustainable end-of-life management. With experience in nearly 20 product categories, PSI brings together stakeholders with varying interests to develop product stewardship solutions in a collaborative manner, facilitating multi-stakeholder dialogues, encouraging product design changes, and advocating for producer responsibility.
PSI has 47 state environmental agency members and hundreds of local government members, along with over 100 corporate, business, academic, non-U.S. government, and organizational partners. Together, they achieve their product stewardship goals by designing, implementing, evaluating, strengthening, and promoting both legislative and voluntary product stewardship initiatives across North America.
PSI strives to achieve the following financial, social, and environmental goals with every initiative it undertakes:
Minimize waste management costs, particularly for taxpayers and government agencies;
Create recycling and waste management jobs in safe, fair trade conditions; and
Reduce waste, increase product reuse, and boost recycling rates while minimizing greenhouse gas emissions, energy consumption, and the use of toxic chemicals.
Posted by GlobalPSC at 9:35 am, June 21st, 2012Comments0
Why Join PSI's Packaging Calls?  

The Product Stewardship Institute (PSI), in partnership with the National Recycling Coalition, is launching a technical conference call series to better understand key issues pertaining to the reduction, reuse, and recycling of packaging and printed materials. PSI will be conducting three two-hour calls that build on each other to help participants develop an understanding of the problem, goals, key barriers, and priority solutions. The calls will explore all viable strategies, including both voluntary and legislative, to work toward a comprehensive approach to materials reduction, reuse, and recycling.
These highly interactive calls are open to all interested parties, and will provide an easy way for participants to quickly get up to speed on all current initiatives, and to jointly discuss which strategies might lead to maximum recycling of all material types.
Register today to engage in this important "work group" discussion, for less than a cost of a plane ticket and from the comfort of your own office! 
Topics include:
Call #1: Packaging and printed materials in the U.S.: What's the problem? What are the opportunities? What do the data say? 
Call #2: Goals for increasing material recovery and barriers to achieving them 
Call #3: Key Strategies – voluntary and regulatory approaches
Detailed program information for each call and registration details are available here.
Posted by GlobalPSC at 12:51 pm, April 26th, 2012Comments4
Kylie Hughes is an Environmental Health Officer with over 20 years' experience in waste management with local and state government. She has lead and been involved in numerous waste management policy, legislation and program development projects to help improve waste management and resource recovery practices in Queensland and nationally. She is currently working on several product stewardship projects, including the development of a national handheld battery stewardship program being led by the Queensland Government.