Posted by GlobalPSC at 6:26 pm, August 31st, 2017Comments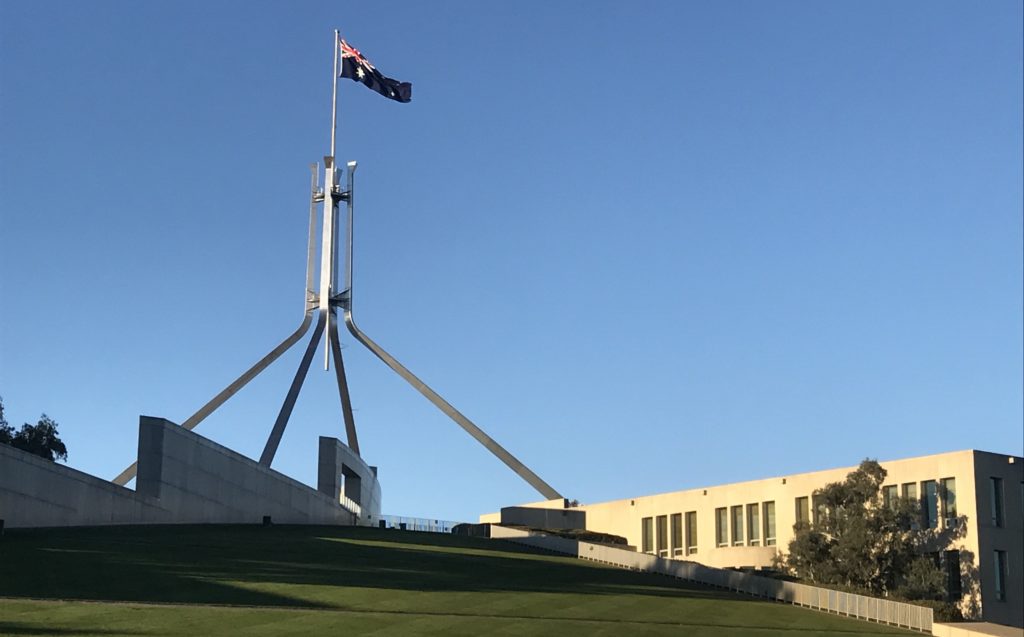 Australia's Product Stewardship Act requires a five-year review that has been announced but has yet to be initiated. Part of the announced review is an assessment of the National Television and Computer Recycling Scheme.
The GlobalPSC and several of our members joined Australia and New Zealand Recycling Platform (ANZRP) / TechCollect at Parliament House in Canberra for the launch of ANZRP's White Paper on findings and recommendations for the Department of Environment and Energy to consider during the review.
Tim Wilson MP, Federal Member for Goldstein, joined ANZRP CEO Carmel Dollisson on behalf of the Minister for the Environment and Energy, to officially launch ANZRP's White Paper.
The White Paper includes several recommendations for the Government to consider, including:
Redefining the volume of available e-waste
Educating the public on the benefits of product stewardship
Expanding the products collected
A greater level of shared responsibility by all stakeholders in the product lifecycle
Greater transparency within the Scheme itself
Dollisson adds: "The core principle of good product stewardship is that everyone involved in producing, selling, using and disposing of products has a shared responsibility to ensure those products are responsibly recycled.
"That principle has been behind our development of the White Paper. We're very hopeful that the Review will facilitate greater collaboration and ensure confidence in the e-waste recycling industry."