Posted by GlobalPSC at 4:54 pm, June 30th, 2018Comments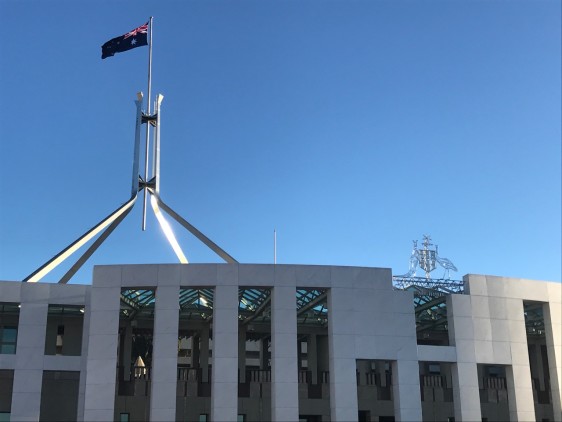 An Australian Senate inquiry into waste and recycling has recommended shifting from Australia's traditional preference for voluntary product stewardship to greater introduction of mandatory schemes.
The inquiry's final report contained a number of recommendations specific to product stewardship, including:
prioritising the establishment of a circular economy.
a national container deposit scheme.
making Australia's product stewardship schemes under the Product Stewardship Act 2011 mandatory.
mandatory schemes for tyres, mattresses, e-waste and photovoltaic panels.
re-establishment of the Product Stewardship Advisory Group.
a phase-out of petroleum-based single-use plastics by 2023.
In accordance with an original intent of extended producer responsibility, the inquiry recommended "that the Australian Government extend producer responsibility under product stewardship schemes to ensure better environmental and social outcomes through improved design".
Some of the related measures recommended by the inquiry include:
strengthening various aspects of the National Waste Report.
targets for recycled content.
promotion of sustainable procurement policies.
reaffirmation of the waste hierarchy, with waste reduction and recycling prioritised over energy from waste.
Plastic pollution, particularly plastics in marine environments, are also highlighted in the inquiry, with recommendations including establishment of a Plastics Co-Operative Research Centre to lead Australia's research efforts into reducing plastic waste and a recommitment to recommendations of an earlier Senate inquiry into the threat of marine plastic pollution in Australia.
Participants in the GlobalPSC's International Stewardship Forum contributed to the inquiry and various recommendations from the Forum are reflected in the final report and recommendations.
Posted by GlobalPSC at 2:00 pm, September 14th, 2017Comments9
Garth Hickle is an independent consultant with an emphasis on environmental product policy and the circular economy. Previously, he led the product stewardship program for the Minnesota Pollution Control Agency (MPCA).
He currently serves as a board member of the Global Product Stewardship Council and the Sustainable Electronics Recycling Initiative (SERI).
He is also a Senior Lecturer and Visiting Scholar at the University of Minnesota.  He has published in the Journal of Industrial Ecology, Journal of Cleaner Production, Resource Conservation and Recycling and Business Strategy and the Environment.
Garth holds a M.S.E.L. from Vermont Law School and a PhD in Industrial Ecology and Sustainability from Erasmus University in Rotterdam, the Netherlands.
Posted by Brett Giddings at 8:01 pm, November 24th, 2015Comments1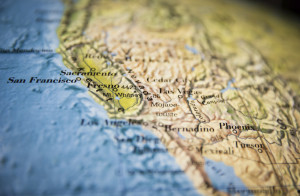 On November 4th GlobalPSC members CalRecycle, Call2Recycle and PaintCare joined the California Product Stewardship Council and a range of government and industry representatives to provide perspectives on the role of legislation in driving product stewardship for household hazardous waste (HHW).
In a hearing held by the California Assembly Select Committee on Waste Reduction & Recycling in 21st Century California, participants expressed support for well-considered extended producer responsibility (EPR) to be trialled and ultimately introduced in the state for HHW; including batteries, used pharmaceuticals and sharps. The ubiquity of many HHW products and the potential threats they pose to the environment and human health were highlighted at the hearing, with estimates of approximately 600 million pounds being landfilled in the state each year.
With a 'patchwork' of ordinances being introduced in counties throughout the state, many agreed that state-wide EPR programs, underpinned by appropriate legislative frameworks, and managed by relevant industry bodies, would provide a more effective and efficient solution.
The hearing can viewed in full via this video posted by the California Product Stewardship Council.
Posted by GlobalPSC at 5:56 pm, April 30th, 2014Comments1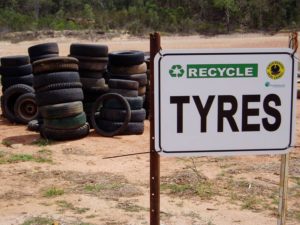 Several large Australian states are stepping up regulation of waste tyres in advance of the implementation of an industry-led product stewardship approach. Senior Government officials have told the GlobalPSC that they will do what is necessary to improve tyre management through regulation and work with industry to improve management systems in parallel with the pending industry scheme.
The Victorian Government today gazetted a waste management policy to ban the unsafe stockpiling of waste tyres, partly in response to new commitments by the New South Wales (NSW) Government to tighten regulatory controls on waste tyres.
"In contrast with NSW and South Australia, Victoria does not have effective regulatory requirements for the management of waste tyres," said Victorian Environment Minister Ryan Smith MP. "Consequently, tyre stockpiles are growing rapidly and will be expected to increase as NSW strengthens its regulation of waste tyres".
In introducing the policy without delay, Minister Smith highlighted the key risk of improper storage of waste tyres as fire resulting from arson, accidents or bushfires.
Premises that store the equivalent of more than 5,000 waste passenger vehicle tyres or more than 40 tonnes of waste tyres must only store tyres for purposes such as transfer, reprocessing or energy recovery and must store the tyres in ways that minimise the risk of fire. Minister Smith will formally announce the new policy at a conference tomorrow. 
Posted by GlobalPSC at 6:30 pm, August 15th, 2013Comments0

In August 2013, GlobalPSC CEO Russ Martin provided an overview of global packaging product stewardship and extended producer responsibility initiatives to the Australian Packaging Covenant Council. The report is now available on the Knowledge Base available to GlobalPSC members.
International developments in product stewardship and EPR for packaging and other products were examined to help provide context for discussions on their implications for packaging in Australia. Topics such as industry leadership, material ownership, increased application of EPR across a broader range of products, a focus on better understanding impacts on local government costs and resource savings and attempts to harmonise varying schemes to reduce costs were addressed, as well as their implications for packaging. Several key developments in packaging product stewardship in North America were discussed in detail, including British Columbia's EPR for packaging and printed paper (PPP), industry-led efforts to address PPP EPR comprehensively in the US and the increased influence of litter and marine debris as drivers for packaging product stewardship programs. Relevant aspects of developments in Europe and elsewhere were also highlighted. Australian implications of these issues were then discussed, with an emphasis on policies and projects.
Posted by GlobalPSC at 6:40 pm, May 14th, 2013Comments0

The Global Product Stewardship Council has grown to over 40 members with headquarters or facilities in eleven countries.
Expand your knowledge base. Get inside information on product stewardship and producer responsibility programs and policies to improve performance, reduce risks and reduce costs. Click here to find out more.
The GlobalPSC is an independent, non-profit incorporated association dedicated to understanding and advancing the principles of product stewardship. GlobalPSC members include businesses of all sizes, NGOs and governments at federal, state/provincial and local levels.
As a membership-based organisation providing an online clearinghouse of independent, objective information on product stewardship, the GlobalPSC does not advocate for or against particular approaches. Rather, we help stakeholders to understand the objectives, strengths and weaknesses of various programs based on independent, peer-reviewed analysis and sharing information on emerging initiatives through an international network of product stewardship practitioners.
Posted by GlobalPSC at 12:51 pm, April 26th, 2012Comments4
Kylie Hughes is an Environmental Health Officer with over 20 years' experience in waste management with local and state government. She has lead and been involved in numerous waste management policy, legislation and program development projects to help improve waste management and resource recovery practices in Queensland and nationally. She is currently working on several product stewardship projects, including the development of a national handheld battery stewardship program being led by the Queensland Government.
Posted by GlobalPSC at 11:16 am, October 16th, 2011Comments0
The Global Product Stewardship Council and Product Stewardship Institute held a special policy breakfast session with the British Columbia Ministry of Environment on 27 September, 2011 about British Columbia's new requirement that all producers of packaging and printed paper collect and recycle the products they make and sell. BC currently has more product stewardship programs than any other North American jurisdiction and this latest regulation is considered a possible model for the U.S.
The session was held in conjunction with the 7th Annual National Product Stewardship Forum and the 26th Annual Hazardous Materials Management Conference in Portland, Oregon. The BC Ministry's David Lawes provided an overview of BC's framework Recycling Regulation and extended producer responsibility in BC, and Teresa Conner outlined the implications for packaging and printed paper. The presentation is available here. Lengthy discussions followed the presentation.
Thanks to the Product Stewardship Institute, David, Teresa and session sponsor Nestle Waters North America for making the event possible. We'd also like to thank all those that attended. Despite allowing for a reasonable-sized crowd, we had standing room only and had to expand into an adjoining meeting room to accommodate the interest.
Posted by GlobalPSC at 12:24 pm, September 9th, 2011Comments2
Posted by GlobalPSC at 12:20 pm, August 31st, 2011Comments0
The GlobalPSC was appointed to a Stakeholder Reference Group for Australia's product stewardship framework legislation. A recent SRG presentation explains the legislation and proposed regulations for TVs and computers. The Australian Government authorised release to GlobalPSC members, so we have posted the presentation on the Knowledge Base available to members.