Posted by GlobalPSC at 4:54 pm, June 30th, 2018Comments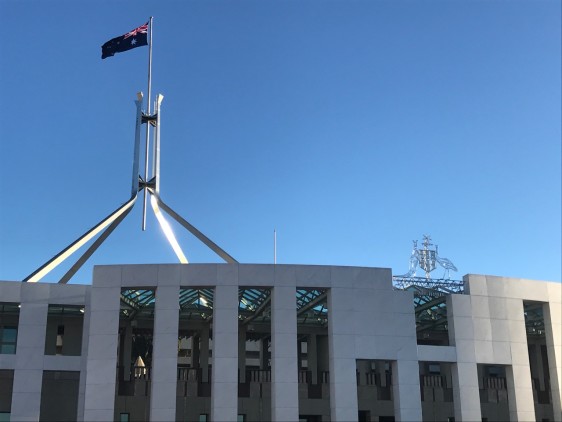 An Australian Senate inquiry into waste and recycling has recommended shifting from Australia's traditional preference for voluntary product stewardship to greater introduction of mandatory schemes.
The inquiry's final report contained a number of recommendations specific to product stewardship, including:
prioritising the establishment of a circular economy.
a national container deposit scheme.
making Australia's product stewardship schemes under the Product Stewardship Act 2011 mandatory.
mandatory schemes for tyres, mattresses, e-waste and photovoltaic panels.
re-establishment of the Product Stewardship Advisory Group.
a phase-out of petroleum-based single-use plastics by 2023.
In accordance with an original intent of extended producer responsibility, the inquiry recommended "that the Australian Government extend producer responsibility under product stewardship schemes to ensure better environmental and social outcomes through improved design".
Some of the related measures recommended by the inquiry include:
strengthening various aspects of the National Waste Report.
targets for recycled content.
promotion of sustainable procurement policies.
reaffirmation of the waste hierarchy, with waste reduction and recycling prioritised over energy from waste.
Plastic pollution, particularly plastics in marine environments, are also highlighted in the inquiry, with recommendations including establishment of a Plastics Co-Operative Research Centre to lead Australia's research efforts into reducing plastic waste and a recommitment to recommendations of an earlier Senate inquiry into the threat of marine plastic pollution in Australia.
Participants in the GlobalPSC's International Stewardship Forum contributed to the inquiry and various recommendations from the Forum are reflected in the final report and recommendations.
Posted by GlobalPSC at 12:47 pm, April 26th, 2012Comments42
Russ has over 27 years experience in product stewardship, public policy and sustainability in the US, Australia and Middle East. This includes roles in government and as an advisor to governments and industry. In 2015, Russ won the Global Green Future Leadership Award from the World CSR Congress.
Russ has delivered major presentations in China, Singapore, Belgium, Serbia, the US, Canada, Australia and New Zealand on product stewardship and sustainability.
In addition to being CEO of the GlobalPSC, Russ is Director of Martin Stewardship & Management Strategies Pty Ltd (MS2), an Australia-based consultancy. Russ served as the Independent Chair of the Battery Implementation Working Group to lead development of a national product stewardship approach for handheld batteries in Australia. Russ was appointed by the Australian Government to the Product Stewardship Framework Legislation Stakeholder Reference Group and testified before the Australian Senate Standing Committees on Environment and Communications on the Product Stewardship Bill 2011.
Russ was also appointed to the Australian Government's Product Stewardship Advisory Group, which provided advice to the government on products that could be considered for attention under the Product Stewardship Act 2011 and served as the product stewardship technical lead on a stakeholder-led e-waste product stewardship framework for New Zealand.
From developing and implementing a market-based approach to increase packaging recycling in Florida, to chairing the inaugural Australian Greenhouse Conference, to crafting innovative waste management legislation in the United Arab Emirates, Russ has long been a leader in developing innovative yet pragmatic policies and programs.
Russ received his Bachelors degree in Marine Science/Biology from the University of Tampa and his Masters degree in Environmental Planning and Natural Resource Management from Florida State University.
Russ developed and implemented Florida´s Advance Disposal Fee and served as Staff Director for the Florida Packaging Council.
Since moving to Australia in 1997, Russ has provided strategic economic and policy advice to a broad range of industries and governments at all levels.
Russ served as a Senior Economist with the New South Wales EPA, where he assisted with innovative regulatory reforms and provided economic and policy analysis of major environmental policies and strategies for the Minister for the Environment, the Cabinet Office, and the EPA´s Executive Branch before going into consulting.
As a consultant, Russ has represented the Australian packaging industry in negotiating the National Packaging Covenant, developed the first sustainability report for the Australian packaging industry and examined a range of international product stewardship programs for the federal government in addition to a myriad of other projects.
Posted by GlobalPSC at 11:55 am, August 31st, 2011Comments0
One week after unanimous passage in the Senate, Australia's product stewardship framework legislation passed the House on 22 June 2011. The Product Stewardship Act 2011 officially commenced on 8 August 2011 and assist in implementing a key provision of Australia's National Waste Policy that
"the Australian Government,with the support of state and territory governments, will establish a national framework underpinned by legislation to support voluntary, co-regulatory and regulatory product stewardship and extended producer responsibility schemes to provide for the impacts of a product being responsibly managed during and at end of life.".
Product stewardship criteria are intended to be basic filter criteria to help determine whether the Bill should apply to a particular class of products. Unless the Minister is satisfied that two or more product stewardship criteria for a class of products are met, then a voluntary arrangement cannot be accredited and regulations cannot be made under the co-regulatory or mandatory provisions.
Under both the co-regulatory and mandatory provisions, the Minister would also have to be satisfied that making the regulations will further the objects of the Act.
The Regulation Impact Statement for the National Waste Policy found:
potential savings from national rather than state by state regulation of product stewardship;
a cost to the economy between $212m and $414m above business as usual if states and territories pursued their own approaches; and
a national approach to product stewardship would have a net saving of $147 million.
The Global Product Stewardship Council is pleased to have assisted the Australian Government in the bill's development and supported amendments that provided for increased transparency and accountability, while enhancing a robust process for prioritisation of products for producer responsibility. The GlobalPSC's Senate testimony is available on our Youtube channel and on the video archive tab at globalpsc.net.