Posted by GlobalPSC at 9:50 am, January 31st, 2015Comments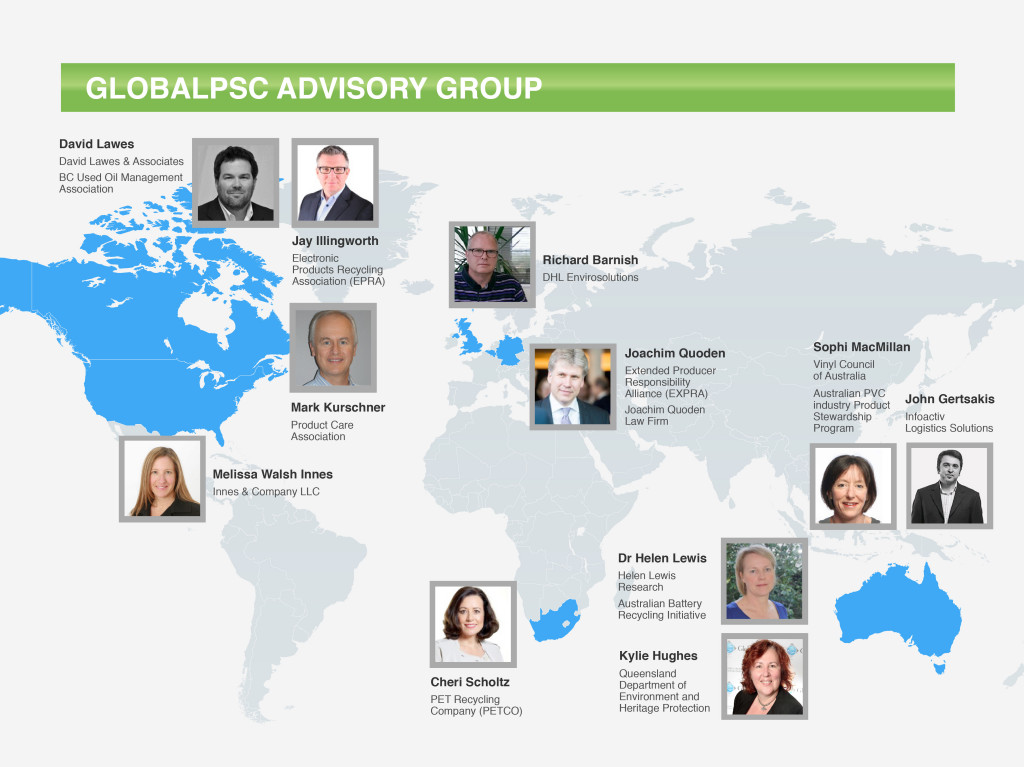 We are proud to announce the appointment of two esteemed colleagues, Melissa Walsh Innes and Mark Kurschner, to the GlobalPSC Advisory Group.
The GlobalPSC and a number of our members have worked closely with Melissa and Mark over the years, and they bring a wealth of experience to these new roles on our Advisory Group.
As a legislator with the US state of Maine, Melissa was the sponsor of Maine's first-in-the-nation Product Stewardship Framework Law of 2010, as well as the sponsor of a successful electronic recycling program expansion in 2011 (both enacted with unanimous bipartisan support). Melissa is the former deputy director for Recycling Reinvented, a US national nonprofit working to advance recycling policies to increase national recycling rates for packaging and printed paper. She is currently President of Innes & Company LLC, a US-based consultancy assisting clients around the globe in reaching their goals in the areas of product stewardship and sustainability.
Mark is the President of Product Care Association, a non-profit industry association that manages extended producer responsibility (EPR) and product stewardship programs across Canada and in the US. Product Care manages programs on behalf of its members and also as program manager for other stewardship organizations. Products and programs managed by Product Care include paint, lighting products, flammable liquids, pesticides, smoke alarms, as well as large and small appliances and outdoor power equipment. Product Care also worked with PaintCare to initiate the US Paint Recycling program and on January 1, 2015 launched the Washington State Mercury Containing Lamps program. Product Care also works with the US mattress industry for their product stewardship programs which also begin in 2015. Mark is a qualified lawyer and became the president of Product Care in 2002.