Free Webinar – Improving EPR Programs Worldwide – the New OECD Guidelines
Posted by GlobalPSC on Events at 12:33 pm, June 16th, 2016Comments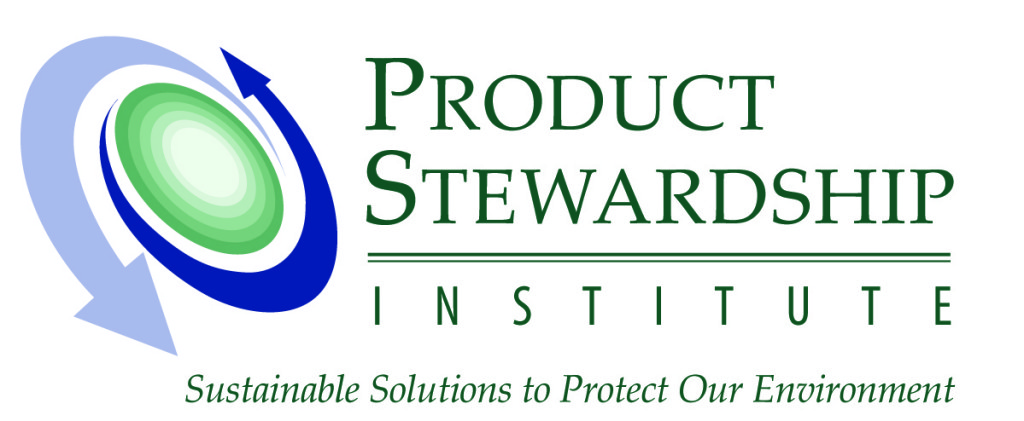 The Product Stewardship Institute and Global Product Stewardship Council are pleased to present a webinar on the updated Organisation for Economic Co-operation and Development (OECD) guidelines for extended producer responsibility (EPR). We have worked with the webinar participants over the years on product stewardship and EPR, and anticipate an especially productive session.
Thanks to support from the OECD, we can now provide the webinar free of charge to participants.
 
6/29/2016
When:
Wednesday, June 29
11:00 am – 12:30pm EST
Where:
Massachusetts
United States
Contact:
Suzy Whalen
suzy@productstewardship.us
+1 617 236-8293

Online registration is available until 29 June 2016 EST

Improving EPR Programs Worldwide – the New OECD GuidelinesWednesday, June 29, 2016 (11:00 am -12:30 pm EST)There are currently 92 EPR laws in the U.S. spanning 12 product categories. As the movement in the U.S. continues to build, evaluating current programs is vital to ensuring their success. At the same time, many nations around the world have had EPR programs in place for a multitude of product categories for over 25 years. As American companies and state and local governments begin to evaluate EPR programs, other countries in Europe, Canada, Latin America, and Asia are years ahead. What lessons learned can we apply from international programs to increase recycling, efficiency, and program growth?

The OECD recently released a 2016 update to their Guidance Manual for Governments on EPR, which provides an in-depth analysis of the key issues and the potential benefits and costs associated with EPR programs. In this webinar, Peter Börkey, team leader for resource productivity and waste at the OECD, will present some of the insights and recommendations stemming from the report that will help U.S. stakeholders improve their EPR programs. Reid Lifset, expert researcher on international EPR programs from Yale University, will delve into the OECD's implementation guidelines, detailing the roles and responsibilities of producers, governments, and other stakeholders in various EPR systems worldwide.

Come with questions – there will be ample time for Q&A after the presentations.

Helpful Resources:

Speakers:

Peter Börkey

Principal Administrator - Environment Directorate

Organisation for Economic Cooperation & Development (OECD)

Peter Börkey has been working on international and local environmental policy issues for 20 years. For the past 17 years he has worked for the OECD, primarily on issues relating to water, business and environment, as well as infrastructure finance. He is now leading OECD work on waste management and resource productivity, with a strong focus on resource efficiency and the circular economy.

Prior to this, Mr Börkey has been leading OECD's cooperation with countries in Eastern Europe, Central Asia and the Caucasus in the area of water management, as well as leading work in the framework of the OECD Horizontal Water Programme focusing on the financing of water supply and sanitation in
Before joining the OECD, Mr Börkey worked as a consultant, specialized in environmental economics. Mr Börkey holds degrees in Economics and Engineering from the Technical University of Berlin and University of Grenoble in France.

Reid Lifset

Associate Director, School of Environmental Management

Mr. Lifset's research and teaching focus on the emerging field of industrial ecology, the study of the environmental consequences of production and consumption. He is a Research Scholar, Resident Fellow in Industrial Ecology and Editor-in-Chief of the Journal of Industrial Ecology, an international peer-reviewed biomonthly headquartered at and owned by Yale University and published by Wiley-Blackwell. In addition, he is associate director of the Industrial Environmental Management Program. Mr. Lifset's research focuses on the application of industrial ecology to novel problems and research areas, the evolution of extended producer responsibility (EPR), and the characterization of global metal cycles. He is a member of the governing council of the International Society for Industrial Ecology (ISIE), the advisory board of the American Journal of Science, and the editorial advisory board for the Springer book series on Eco-efficiency in Industry & Science. He did his graduate work in political science at the Massachusetts Institute of Technology and in management at Yale University.

Scott Cassel (Moderator)

Chief Executive Officer

Scott has over 30 years of experience tackling waste management issues in the public, private, and nonprofit sectors. Prior to founding the Product Stewardship Institute (PSI) in 2000, he served seven years as the Director of Waste Policy and Planning for the Massachusetts Executive Office of Environmental Affairs, where he developed and implemented solid and hazardous waste management policies and programs. Scott is a nationally renowned leader in the product stewardship movement and has experience across multiple product categories, including electronics, lamps, thermostats, pharmaceuticals, mattresses, packaging, and paint. As PSI's CEO, he developed the widely acclaimed facilitation process that the organization uses for stakeholder engagement and consensus-building—a process that resulted in the nation's first industry-run, government-mandated paint stewardship program.
Tags:
#productstewardship
,
Global Product Stewardship Council
,
GlobalPSC
,
OECD
,
Organisation for Economic Co-operation and Development
,
Peter Börkey
,
Product Stewardship Institute
,
PSI
,
Reid Lifset
,
Scott Cassel
,
webinar
,
Yale
,
Yale University