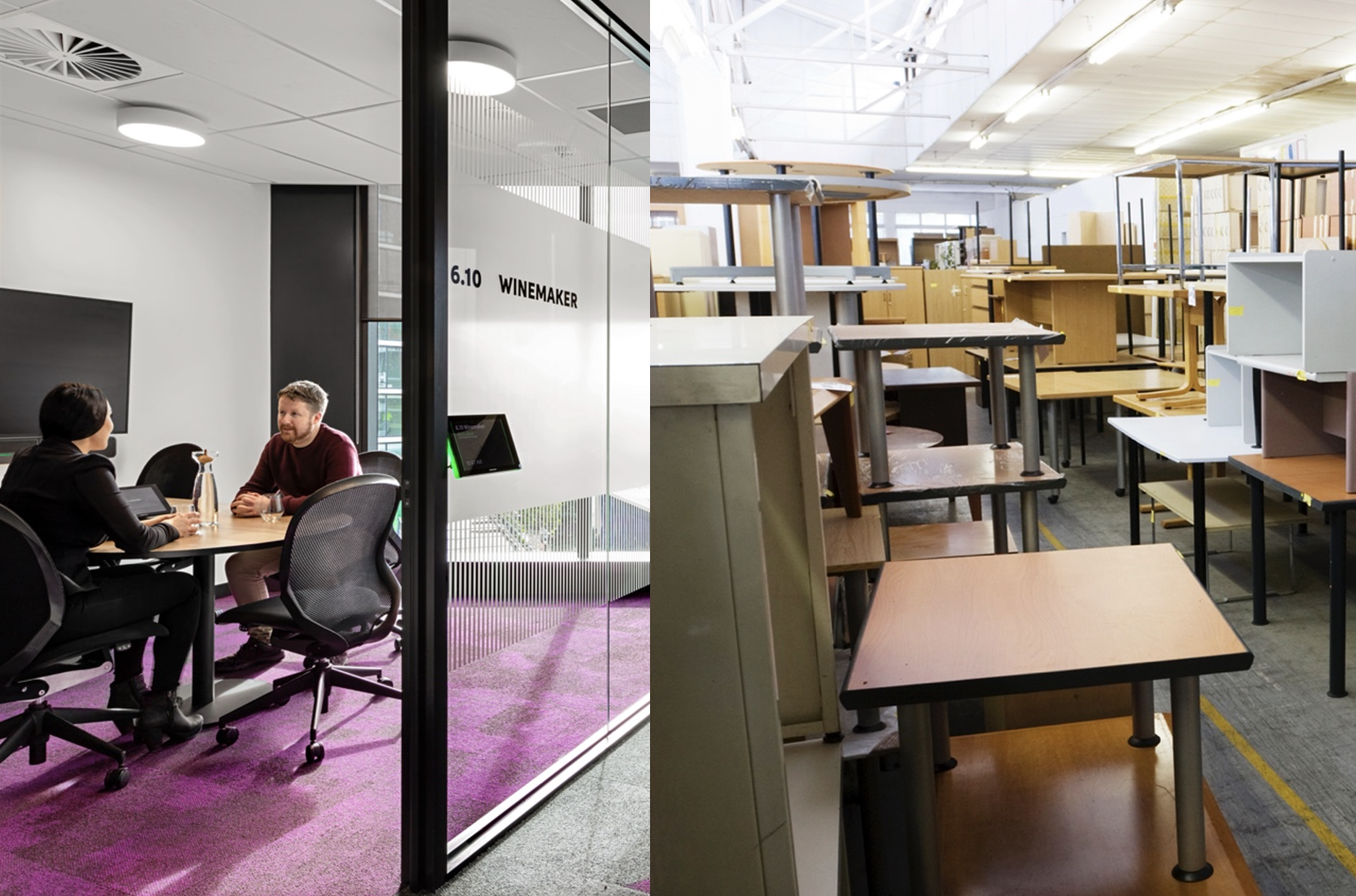 GlobalPSC teaming up to deliver national commercial furniture stewardship scheme
For over a decade now, management of end-of-life commercial furniture has posed a significant problem across the built environment supply chain. With an estimated 30,000 tonnes of commercial furniture, most of which is in usable condition, destined for Australian landfills every year and only about 5% recovered, we find ourselves presented with yet another resource recovery challenge.
Beginning mid 2021, the GlobalPSC, Edge Environment and Good Environmental Choice Australia will begin the design and development of a national stewardship approach to address and divert commercial furniture from landfill.
Supported by the building industry, commercial furniture manufacturers and importers and underpinned by a grant from the National Product Stewardship Investment Fund managed by the Australian Government, the project consortium will set about researching and designing options for a stewardship scheme that supports landfill diversion, reuse and repair, design considerations, enhanced recycling methodologies and improved social outcomes to drive responsible management of commercial furniture in Australia.
GlobalPSC CEO Russ Martin said, "This project reinforces the value of collaborating with GlobalPSC members and other partners to deliver stewardship and address market failures based on the best available data and insights. We're pleased to continue our emphasis on knowledge sharing and partnerships for stewardship projects across a wide range of products and materials."
Announcing the funding, Assistant Minister for Waste Reduction and Environmental Management the Hon Trevor Evans MP said, "The Australian Government have recently provided more than $370,000 to Edge Environment and its partners to develop, in consultation with industry, a commercial furniture product stewardship scheme. When it comes to commercial furniture, we're talking about a large amount of both textile and plastic waste across the lifecycle of these products from storage and delivery through to the actual components in the furniture. We're excited to get behind this new scheme which focuses on waste streams that are priorities for our government." 
Over the next 2 years, the project consortium will be providing regular updates to all interested stakeholders over the term of the project. Keep up to date on the development of the commercial furniture stewardship scheme and other stewardship initiatives by contacting the GlobalPSC.
Share