Stewardship Integrated Throughout Biochar Industry Roadmap
The encompassing view of stewardship that the GlobalPSC espouses has been integrated throughout the Australian Biochar Industry 2030 Roadmap, launched 21 June at Old Parliament House in Canberra by the ANZ Biochar Industry Group (ANZBIG).
The GlobalPSC and several of our members were actively involved in bringing the Roadmap, believed to be the world's first biochar industry roadmap, to fruition. Our CEO Russ Martin led Roadmap development through consultancy MS2, and Executive Committee members Dr. Mayuri Wijayasundara of Anvarta and David Hubbard of CINCH Transform also contributed through their participation in the ANZBIG Advisory Board.
Russ led a panel discussion (below) with leaders from the water, agriculture, biochar and biochar technology sectors with an overview of how stewardship can and should go well beyond recycling of 'traditional' materials such as packaging and electronics to encompass circular economy (including regenerating natural systems), carbon dioxide removal and circular carbon, energy, climate change and enhanced delivery against the UN Sustainable Development Goals. These principles have been embedded throughout the Roadmap and integrated in strategies and actions for significantly scaling up the Australian biochar industry.
Biochar is viewed by the Intergovernmental Panel on Climate Change as one of the most cost-effective means of carbon dioxide reduction. Recent estimates indicate that biochar could mitigate up to 6.6 billion tonnes of CO2e globally per year by 2050, which is roughly equivalent to the US's annual greenhouse gas emissions.
The Roadmap shows how a range of potential co-feedstocks, including biosolids, forestry residues and agricultural residues, can be treated through pyrolysis and gasification to produce a vast array of products suitable for agriculture, construction, water treatment and other industries.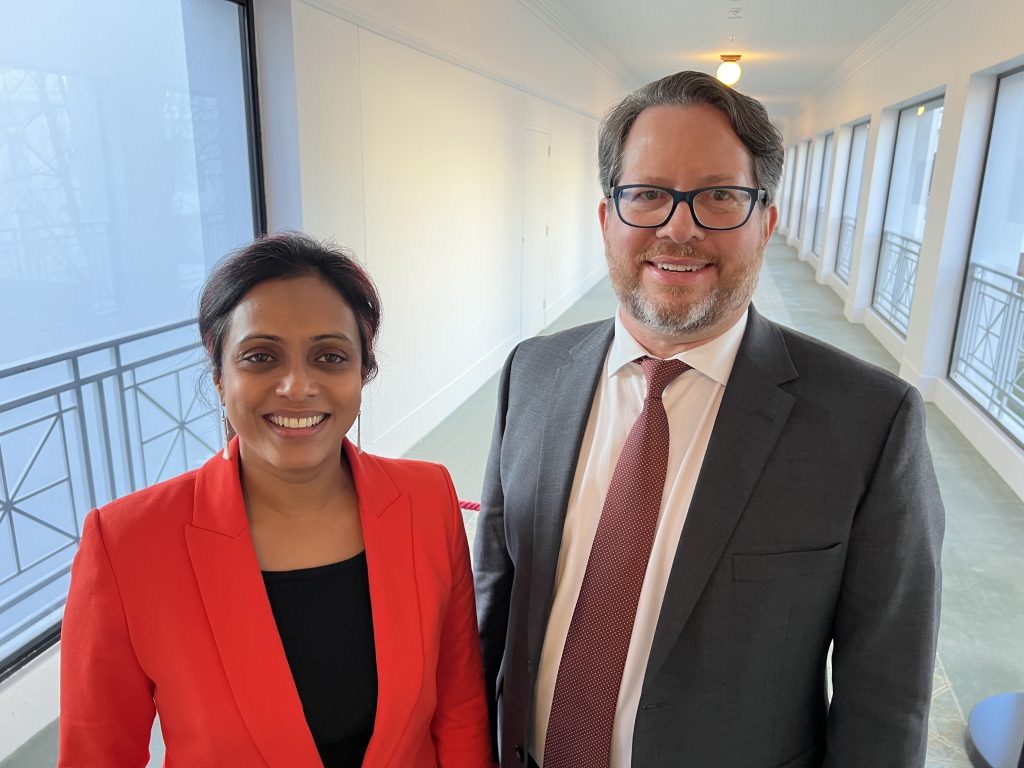 GlobalPSC CEO Russ Martin and Executive Committee member Dr. Mayuri Wijayasundara during the Roadmap launch
Share