GlobalPSC Priority Product Stewardship Workshop
18 November, 2013
DHL, 18-22 Salmon St, Port Melbourne, Australia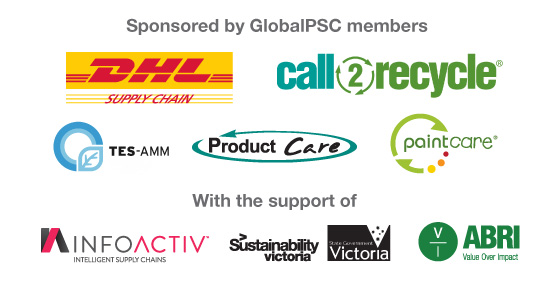 Australia has released a priority list of products potentially covered under the Product Stewardship Act 2011. The designated products include:
• Waste paint
• End-of-life handheld batteries
• Packaging
• End-of-life air conditioners with small gas charges
• End-of-life refrigerators with small gas charges
The Act provides a framework for establishing voluntary, co-regulatory and regulatory approaches for product stewardship. Australia's Environment Ministers have also developed plans for paint and battery product stewardship. The GlobalPSC is helping the Commonwealth and state governments facilitate the efforts for batteries and paint.
The GlobalPSC is bringing global leaders on product-specific producer responsibility collection and reprocessing initiatives to help identify and learn from international best practice to assist these efforts. Featured international speakers include:
• Carl Smith, CEO and President, Call2Recycle (North America)
• Alison Keane, Vice President Government Affairs, American Coatings Association
• Mark Kurschner, President, Product Care Association (North America)
• Corinne Faure-Rochu, Director Business Development, Recupyl (France)
Panel sessions will include these speakers and other product-specific experts on batteries and paint from the USA and Australia. A special evening function will enable even greater access to this international line-up for GlobalPSC members. Full program and details are available here.
Attendance is free for GlobalPSC members in proportion to their membership level (5 free for Sustaining Members, 2 for Standard Members and 1 for other categories) but registrations are necessary for catering. Registrations are $299 plus GST for non-members of the GlobalPSC. Event details, registration and payment information are available at http://globalpsc.eventbrite.com.au. Lunch will be provided for registered attendees.
Share