GlobalPSC News – April 2019

Nespresso's promise is to provide the highest quality coffee from cherry to cup. Its success depends on healthy ecosystems, thriving coffee-growing communities and responsibly-sourced materials. That's why Nespresso puts sustainability at the core of the business model – from sourcing beans and training our farmers through its precision consumption model and recycling commitments.
In 2003, Nespresso partnered with the Rainforest Alliance and Fairtrade to develop the Nespresso AAA Sustainability Quality™ Program, which currently includes over 100,000 farmers across the world. Nespresso's AAA certified farmers work with a team of over 300 agronomists, ensuring that the most sustainable agricultural practices are implemented to produce the highest quality coffee, without damaging local ecosystems.
In addition, Nespresso capsules are made from aluminium, an infinitely recyclable resource and the best material available to preserve the aroma and freshness of ground coffee. As a proud co-founder of the Aluminium Stewardship Initiative, (ASI), Nespresso was able to launch the first sustainably sourced aluminium in partnership with Rio Tinto in 2018.
Unfortunately, domestic recycling systems in Australia are currently unable to sort and recycle small aluminium items, such as Nespresso capsules, a challenge that Nespressohas overcome by pioneering its own capsule recycling system in 2010 – the first of its kind in Australia. Since then, there have been over 22,000 coffee capsule collection points set up across Australia. At the recycling plant, the used coffee is separated from the aluminium and sent to the fertilising industry whilst the used aluminium is sent to be reused in the aluminium industry.
One major benefit of Nespresso portioned coffee is that it minimises wasted resources. A measured and precise consumption system uses only the exact amount of coffee beans, water and energy needed to brew a single cup, saving resources, reducing waste and minimising the carbon footprint.
Nespresso continues to combat climate change with programs such as agroforestry and water management initiatives. As a further commitment, Nespresso has pledged to reduce their carbon footprint by an additional 10% per cup by 2020.
For further information on Nespresso's approach to sustainability, visit Nespresso's website.

Early Bird rates for Paris Forum 2019 end 15 May – Register Now
It's now just over two months until our International Stewardship Forum in Paris, and Early Bird rates are available for just two more weeks.
Register today to reserve your place with hundreds of key decision-makers, including international experts in extended producer responsibility (EPR), circular economy, product stewardship, sustainability and recycling from at least 9 countries.
The Preliminary Program is available here.
The GlobalPSC and DASTRI, the French producer responsibility organisation (PRO) for sharps, are pleased to bring you the Paris Forum with the support of the French Ministry for Health, French Ministry for Environment and a diverse range of sponsors representing key stakeholders and product types. Details are available here.  
Register here before 15 May to take advantage of Early Bird Rates.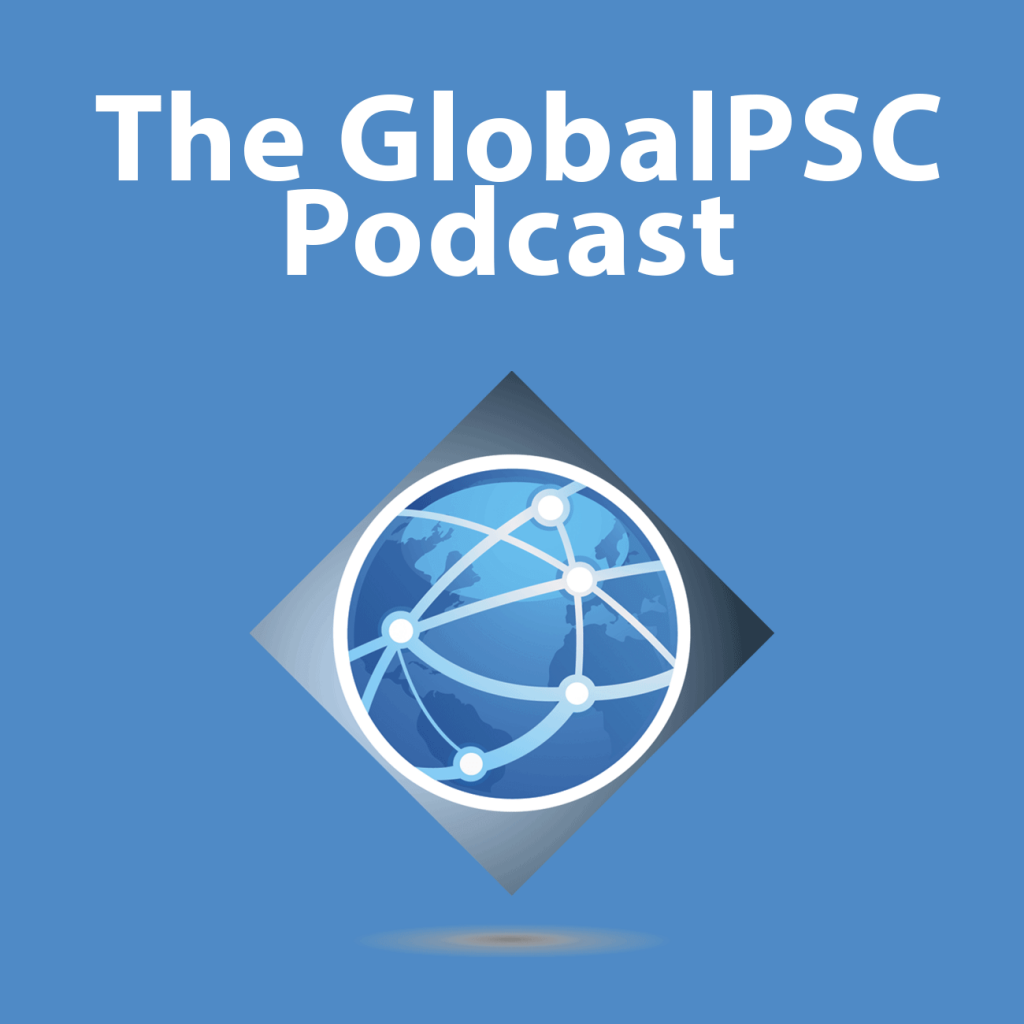 It gives us great pleasure to announce the start of the GlobalPSC Podcast series.
Learn about the policies, programs and people implementing product stewardship and extended producer responsibility (EPR) schemes globally. These include voluntary and regulated recycling and sustainability programs.
In our first podcast, GlobalPSC CEO Russ Martin discusses waste electrical and electronic equipment (WEEE or e-waste) with Pascal Leroy, Secretary General of the WEEE Forum.
Episode 1 addresses WEEE through product stewardship or EPR schemes and integration with recycling, circular economy and urban mining, including resource scarcity of critical raw materials.
The GlobalPSC Podcast series will be available under the Resources tab on the GlobalPSC site or you can follow the GlobalPSC Podcast and other podcasts of interest on Podbean.

9 May 2019 – The Beacon Conference on Circular Textile Management. Rotterdam, The Netherlands. 
4 June 2019 – European Chemical Recycling Conference 2019. Brussels, Belgium. 
2-3 July 2019 – Paris Forum 2019, International Stewardship Forum. Paris, France. En Français. Early Bird rates available until 15 May. 
11 July 2019 – Sustainable Packaging Investment Summit. London, UK.
7-9 October 2019 – The 29th ISWA World Congress. Euskalduna Conference Centre and Concert Hall, Bilbao, Spain.
5-7 November 2019 – Conference on Canadian Stewardship. Parq Vancouver, Vancouver, Canada.
26-28 November 2019 – International Recycling Forum. Wiesbaden, Germany.
10-11 December 2019 – Plastic: Design for Sustainability. Berlin, Germany.
Share