GlobalPSC News – February 2022
Australia Launches B-cycle, National Battery Stewardship Program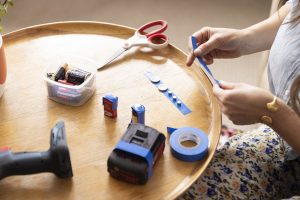 On 15 February, Australia launched the B-cycle Scheme, a national battery product stewardship scheme supported by the Commonwealth and all State and Territory Governments. As of mid-February, over 2,300 drop-off locations were available, with over 1,200 regional drop-off locations coming online in the next few weeks.
The scheme will initially focus on handheld consumer, button cell and power tool batteries. Lead acid, mobile phone, computer and exit lighting batteries are not targeted initially, as they are already covered under existing programs.
B-cycle has been founded by the not-for-profit Battery Stewardship Council and is funded by the Federal government and the battery industry, including industry contributions of 2 cents for every 24 grams (weight of a typical AA battery) of product they sell in Australia.
B-cycle will continue to expand the Scheme, include more battery types, and stimulate ongoing industry innovation. Consultation regarding stewardship of embedded batteries, electric vehicle batteries, and energy storage batteries is scheduled to conclude by July 2022.
Stewardship for Forestry Residues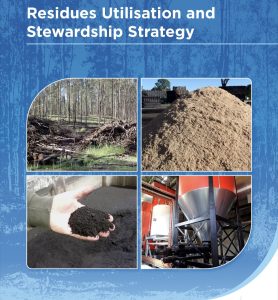 Achieving net zero requires both lowering emissions and adopting negative-emissions technologies. Net zero requires innovative, integrated solutions that optimise existing technologies and approaches while rewarding innovation and sustainable business practices. Forestry and sawmilling residues that could otherwise become 'wastes' or pose bushfire risk are critical feedstocks to a range of integrated stewardship initiatives from traditional co-firing and bioenergy power generation to regenerative farming and negative-emissions technologies producing biochar, syngas, carbon-negative hydrogen and other products.
GlobalPSC founding members MS2 have applied broader stewardship principles to forestry residues in the Australian state of New South Wales (NSW) in the Residues Utilisation and Stewardship Strategy, the first project delivered by the North East NSW Forestry Hub.
Stakeholder engagement and information exchange build upon industry case studies to develop integrated stewardship strategies across a range of product types and sustainability aspects, including multi-sector trials to address carbon drawdown, energy balance, infrastructure planning and promoting higher order uses of forestry and sawmilling residues (a key regulatory consideration) across integrated systems and business models.
Forestry residues provide some nutrient and habitat value when left on forest floors in base amounts. In the absence of viable markets, however, excess residues either pose bushfire risk or must be addressed through hazard reduction burns. In addition to traditional uses including bioenergy, residues are critical to emerging pyrolysis and partial gasification technologies that can also utilise other problem waste streams such as biosolids, animal wastes and waste plastics.

Phantm's vision is a plastic-free planet. Their path for achieving that is to develop technology to make polyhydroxyalkanoates (PHAs) – a natural material similar to other natural materials like rubber, wood, starch and proteins. Phantm's business is built on a circular economy model, using organic waste as feedstock (food waste and waste whey from the dairy industry that is diverted from industrial waste streams) to make a natural material that displaces fossil fuel-based polymers. PHAs belong to a class of natural materials that have existed in nature for millions of years; they can be used in a range of biocomposite, durable and structural applications, and they are biodegradable in water, and are home-, industrial- and soil-compostable.
Phantm has been successful in obtaining Federal Government funding for a 3-year CRC-P research collaboration with CSIRO, Monash University and industry partners to scale up their technology. Phantm also has a strong partnership with a leading Victorian water authority for supply of feedstock from food waste. Phantm is now positioned to become Australia's first PHA natural material manufacturer in 2022 from their pilot plant, with plans for a commercial facility in 2023.
Share